Download VeinMiner Addon for MCPE and reduce your mining time! With this mod you will destroy all the blocks on once! That will reduce your mining time a lot. You may ask, how exactly does this addon work? You will destroy one block and the other will be destroyed as well. That's a really cool feature to have in the Minecraft PE 1.20.41. Especially if you spend a lot of time mining. Cool thing to mention is that it works on trees as well. There is a settings tab so you can adjust what you want.
If you want to know everything about vein miner mod minecraft bedrock, then you are on the right place. Grab a pickaxe and go mining, you will see how efficient this is. Yes, it works on both creative and survival mode. You can use Vein Miner Mod for Minecraft PE 1.20 on phones, consoles and computer as well! Ok, I should probably tell you about this. You have to sneak while mining, otherwise it won't work. Get ready to mine with this addon and enjoy it!
Creator: SkinnyChopple
Features:
Sneak to make it works
Destroy all blocks at once
Works on any ores (Nether included)
Works on Trees as well
Sneak and break the blocks in chain to destroy all at once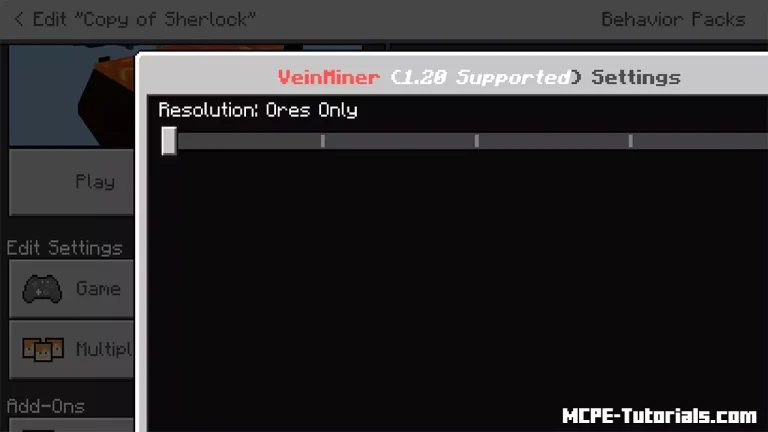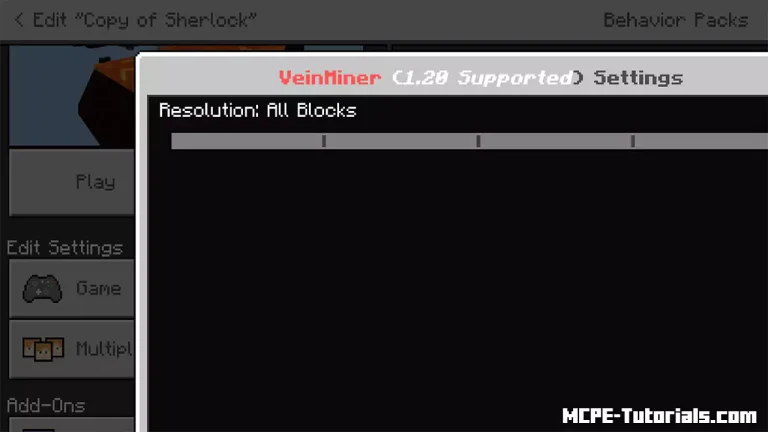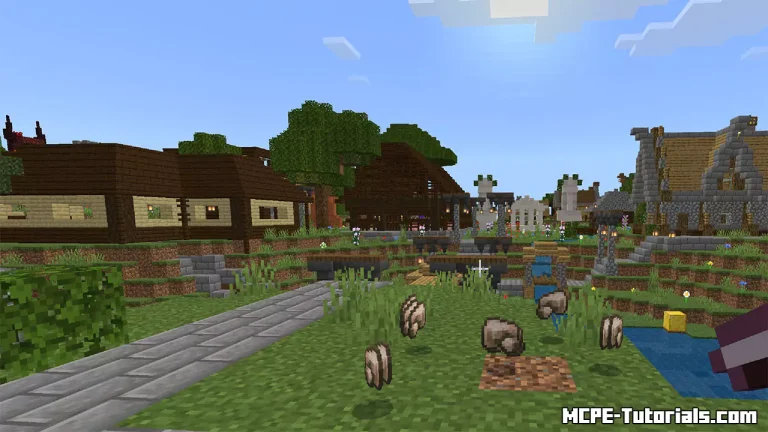 How To Install VeinMiner Addon for Minecraft PE 1.20.41
Download the Addon from the links down below (This is only Behavior Pack).
Find the .mcpack file.
Click on it (It will start importing into MCPE).
Create or Edit an existing world.
Turn on the experimental settings (see the first screenshot).
Go to Behaviour Pack and select VeinMiner Addon.
Hit play and enjoy this amazing mod!
VeinMiner Addon 1.20.41, 1.19, 1.18 - Download Links
Supported Minecraft Versions