This is a quick tutorial on How To Install Minecraft PE Mods for iOS! I hope you will like it, It will help you with everything important. Let's get right into this.
Multiple formats of Addons
As you might know, you can actually get 4 different formats such as: .MCPack, .MCWorld, .RAR or even .ZIP. The two first formats are the best and most easiest to install.
.MCPack and .MCWorld
The is the best scenario for us. Most of the add-ons are with .mcworld and .mcpack formats and they are really simple to install. Basically what you do is to simply click on them and they will automatically open in the Minecraft PE and start installing. But, you have to use an pre-installed app by Apple called "Files". From there, you can easily open these formats.
.ZIP, .RAR
This is where it becomes harder. If the format is .ZIP or .RAR, make sure you follow this tutorial. I chose to use the "Magic Madness" addon, you can check out the mods section on this website.
1. Make sure you have updated "Files" app in the store.
2. Go to "Files" and look for the Downloads tab and click on that.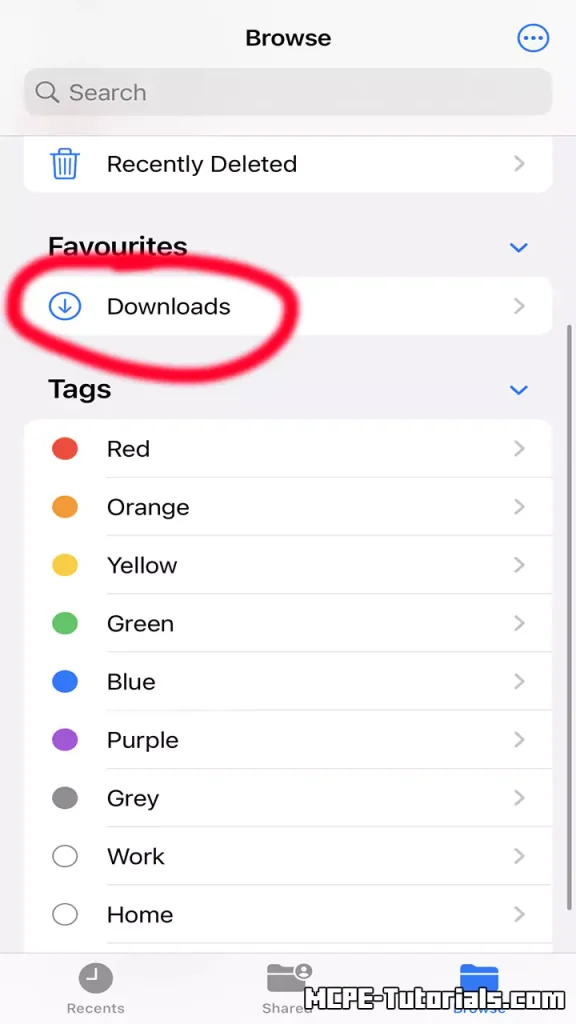 3. Now, you need to look for the mod, as I said earlier I'm using "Magic Madness" now.
4. Hold on the icon and choose "Rename".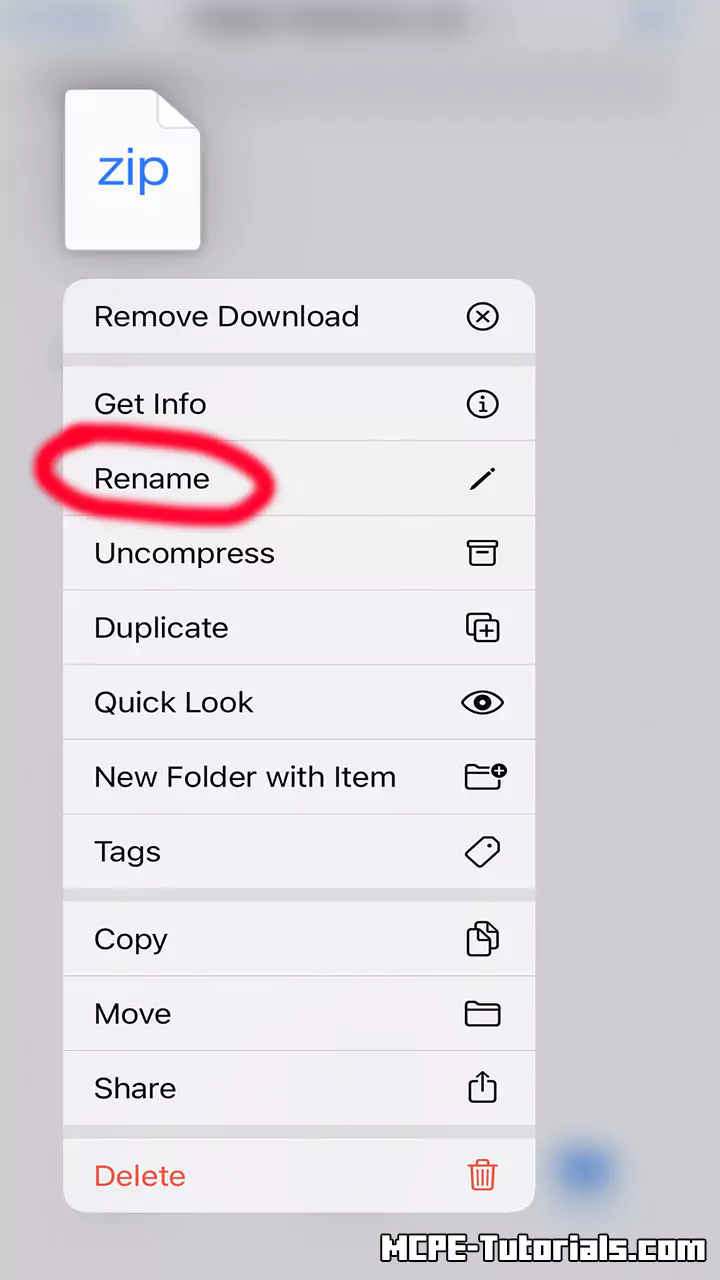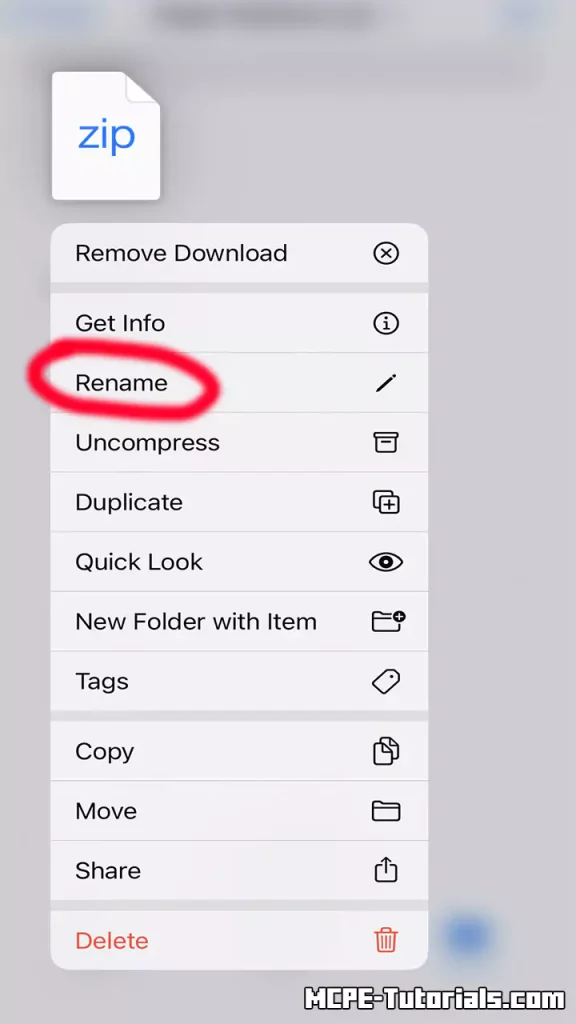 5. Rename it with this template: "nameofthemod.mcpack or nameofthemod.mcworld" for me, it means I will rename it as "MagicMadness.mcpack".
6. The app will ask you if you want to "change file extension" hit "Use .mcpack".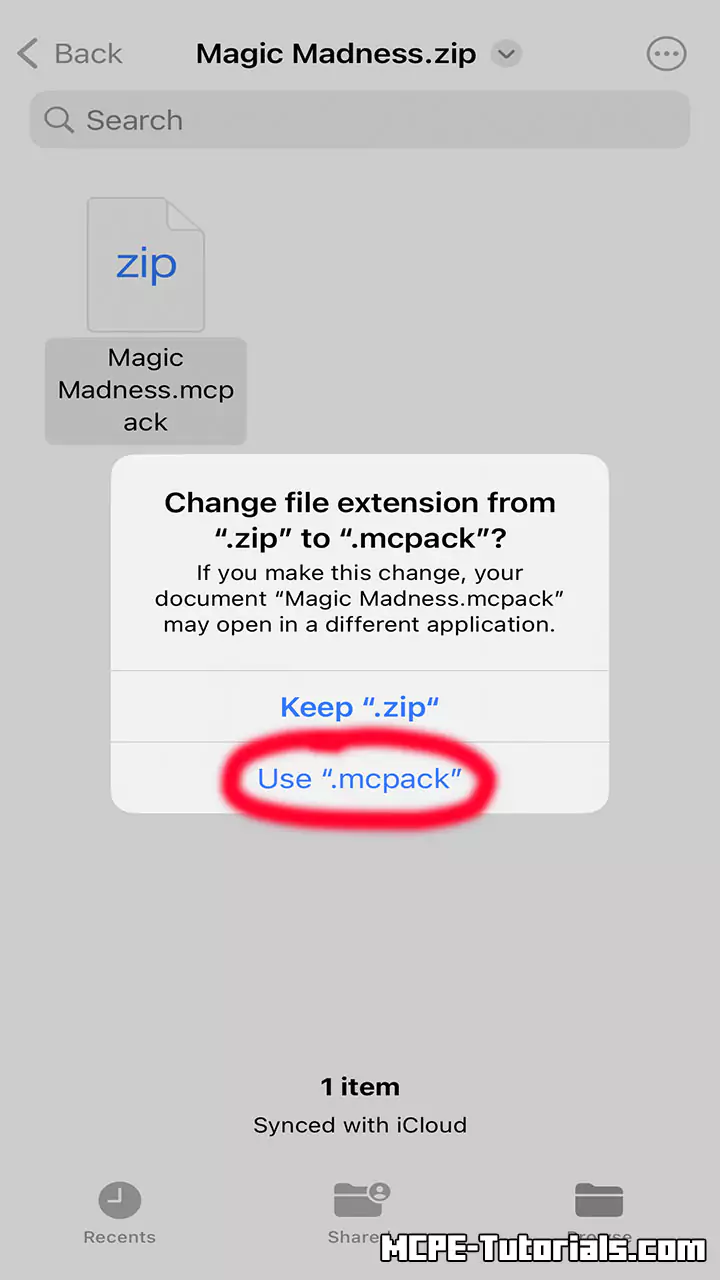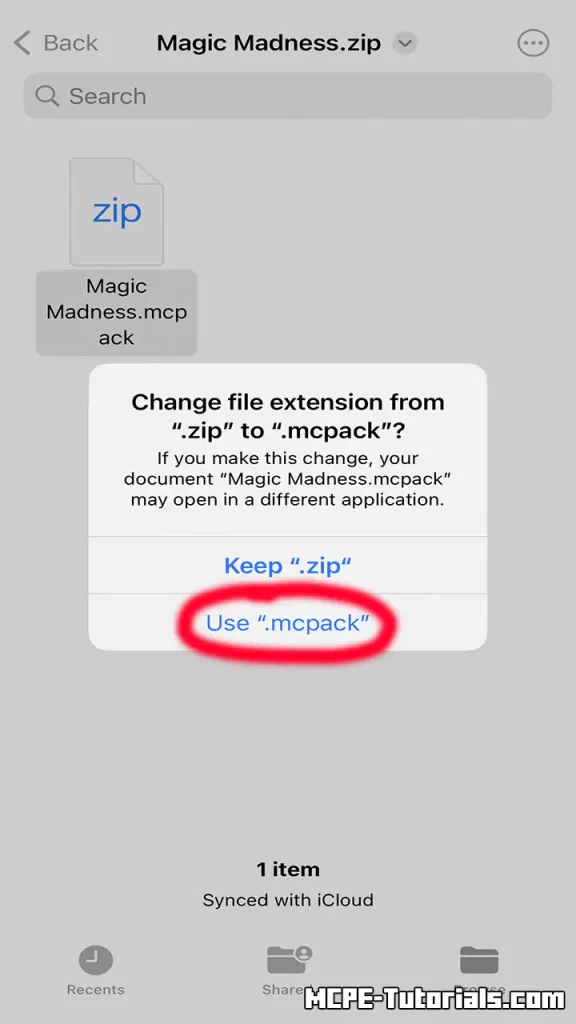 7. Click on the new .mcpack file and it will open the Minecraft PE
Conclusion
This is everything guys, in the end, the .ZIP and .RAR is not that hard to open it right? I'm glad I can help you with this tutorial, in case you need any help don't hesitate and ask me in the comments, I will help you. Don't forget to check out my YouTube channel for awesome video tutorials. I believe this was the best tutorial on How To Install Minecraft PE Mods For iOS!