Download Pixelmon Mod for MCPE to get all pokemons in the game! If you are a huge fan of pokemons, this addon is definitely for you! Pixelmon is finally available for MCPE and I love to show you how to easily get that so you can catch them all! The Pixelmon Addon for MCPE 1.20.41 is definitely one of the best mods out there. You should definitely consider trying this out. Each of the creatures that there are in this mod can fight between each other. You will have to improve their skills and become stronger. Pixelmon Addon adds over 39 creatures and objects, there is also a new armor with sword!
If you want to get the disk, make sure to collect three apricots and then you need to fry them in the oven! Yes, they all can fight, when you find and enemy just hover over them and hit "Battle". As I mentioned above, this mod adds more than just the pokemons for MCPE, it also adds new items, quests and furniture! When you first open the world, you will have to choose your starting Pokemon. You can choose from Bulbasaur, Charmander and Squirtle. If you want, there is an option for battle and summoning the Pokemon via the menu. This is simply a huge addon in Minecraft PE.
Features:
All pokemons to the game
Battle with pokemons
Play with friends and catch them all!
If you want to get the Key Stone and Mega Stone, you need to defeat the Boss
How To Fight:
Find the pokemon you want to have battle with.
Now press the wild Pokémon that you will fight against.
The battle will start now!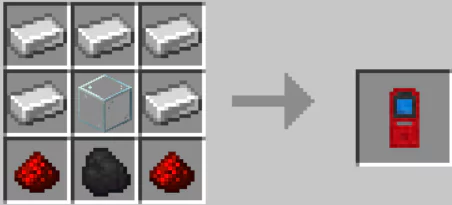 Supported Platforms:
Android
iOS
Windows 10 & 11
Consoles (XBOX & PlayStation)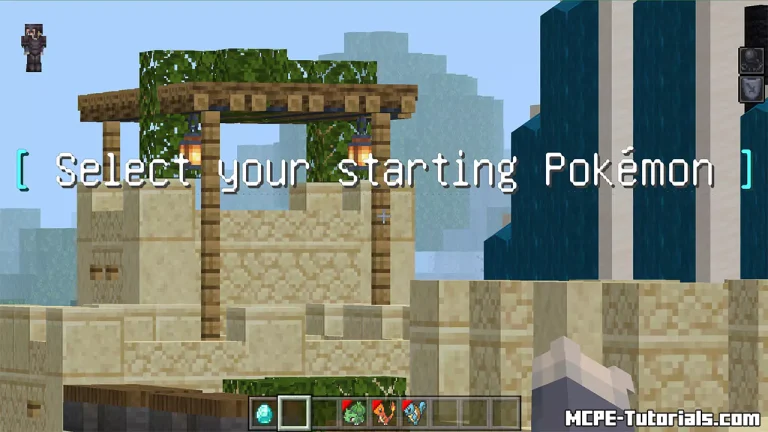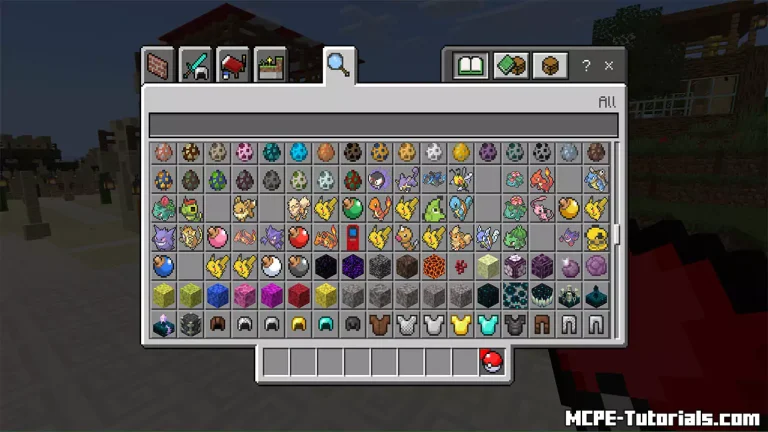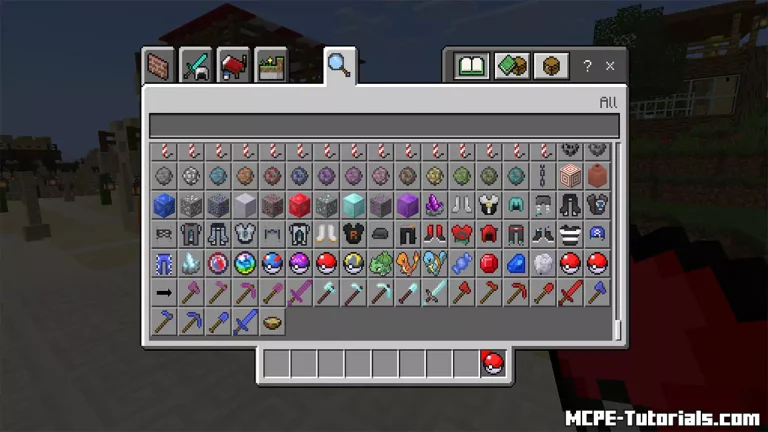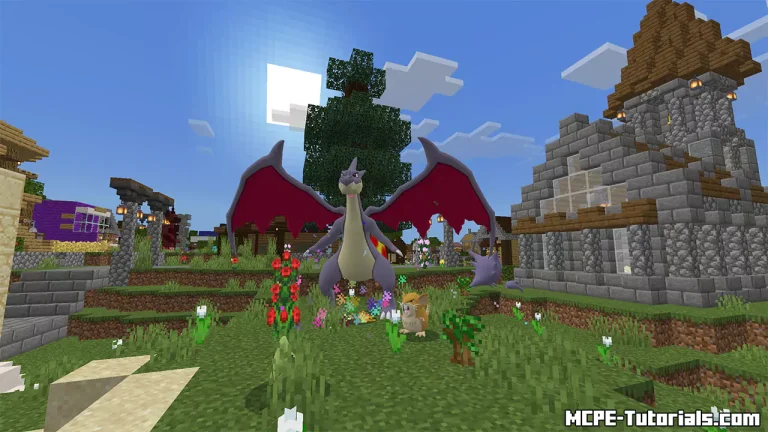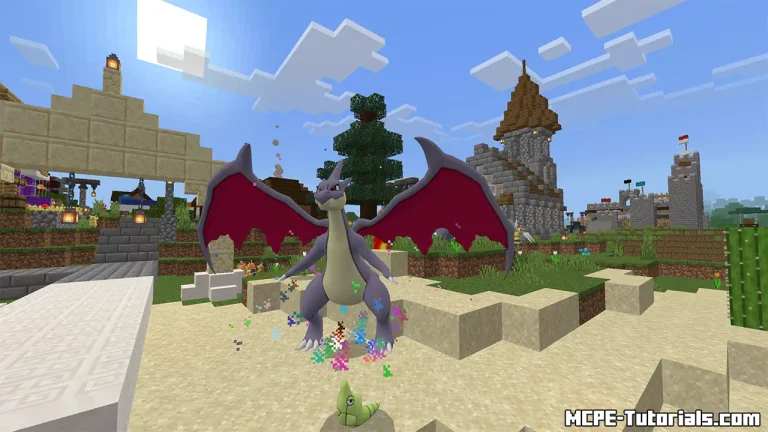 How To Install Pixelmon Add-On for Minecraft PE 1.20.41
Download the Addon from the links down below.
Find the .mcpack files.
Click on it (It will start importing into MCPE).
Create or Edit an existing world.
Turn on the experimental settings.
Go to Behaviour Pack and Resource Packs and select Pixelmon Addon.
Hit play and enjoy this amazing mod!
Pixelmon Addon 1.20.41, 1.19, 1.18 - Download Links
Supported Minecraft Versions