I provide a high quality article on How To Install Minecraft PE Maps for iOS. If you have a MC format, it is extremely easy to install.
How To Install Minecraft PE Maps for iOS
Let's begin guys! I will try to make this really quick and also focus on the most information as possible. First thing you should do is to go to my maps section on this website. Make sure you find a super cool map such as "Skyblock Map" and download it.
.MCWorld
You have your new map in the downloads tab and you see it's .MCWorld. Hold your finger on the file and select "Open with" and choose Minecraft PE. You will appear in the Minecraft PE. There's a message "Importing", go to play and enjoy your new world!
.ZIP, .RAR
It's not that easy with these formats but still not hard. Make sure you update the Files. I will use Skyblock Map on this tutorial, let's go!
1. Go to Files -> Downloads.
2. Find the new map file.
3. Hold on the icon and choose "rename".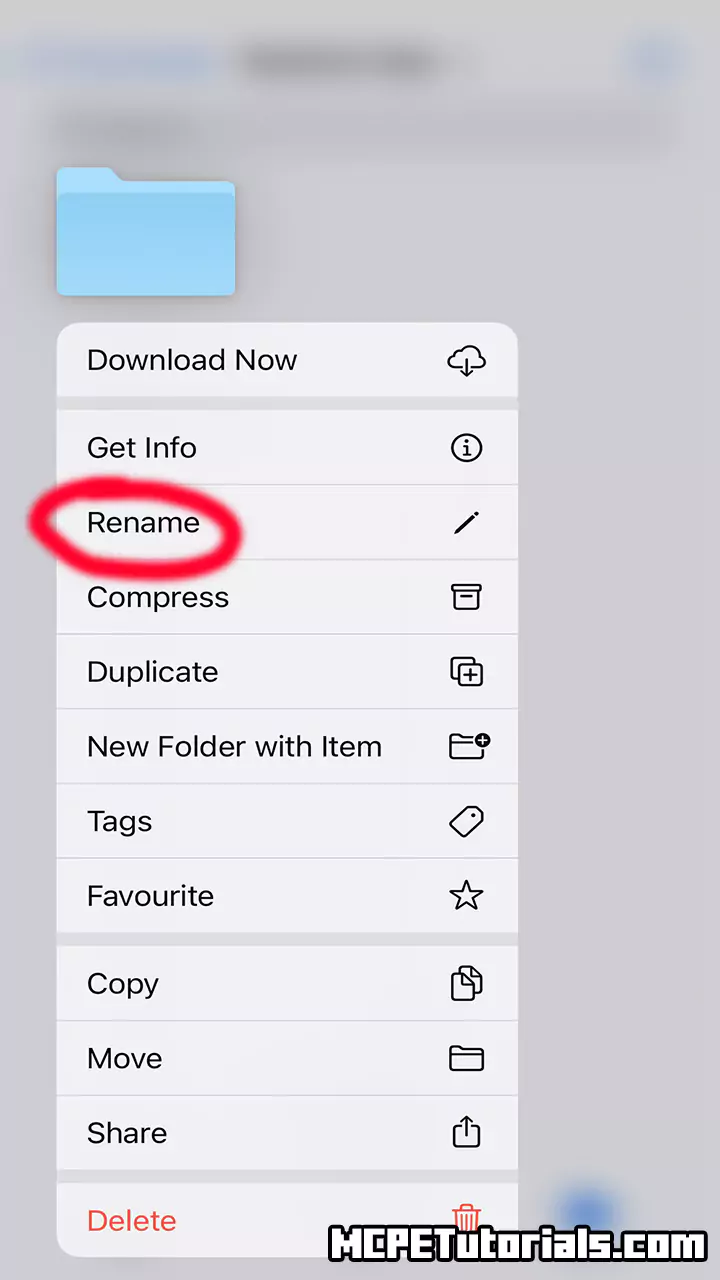 4. Use this template "worldname.mcworld" I'm using Skyblock name so I will use "Skyblock_Map.mcworld".
5. It will ask you if you want to change the file extension, select Use ".mcworld".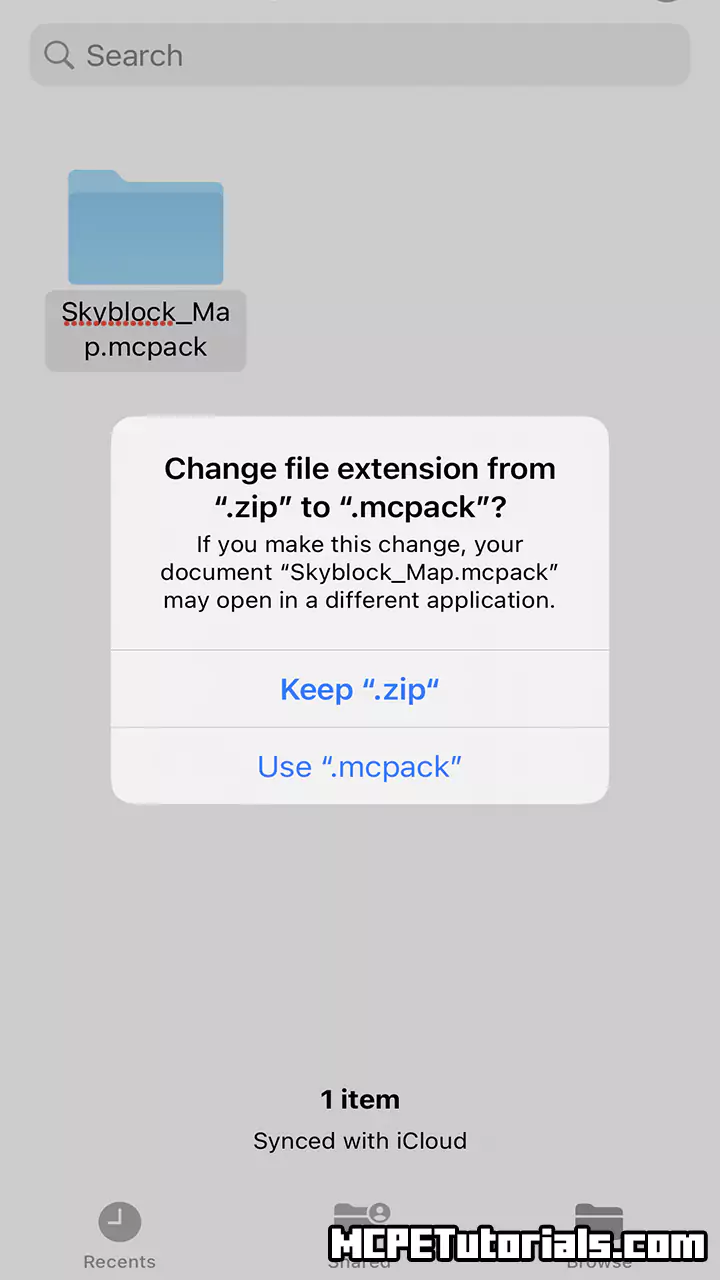 6. Click on the map and it will take you to the Minecraft PE.
7. As you can see now, it says "Import started". Wait a bit and then go to play and enjoy the brand new world!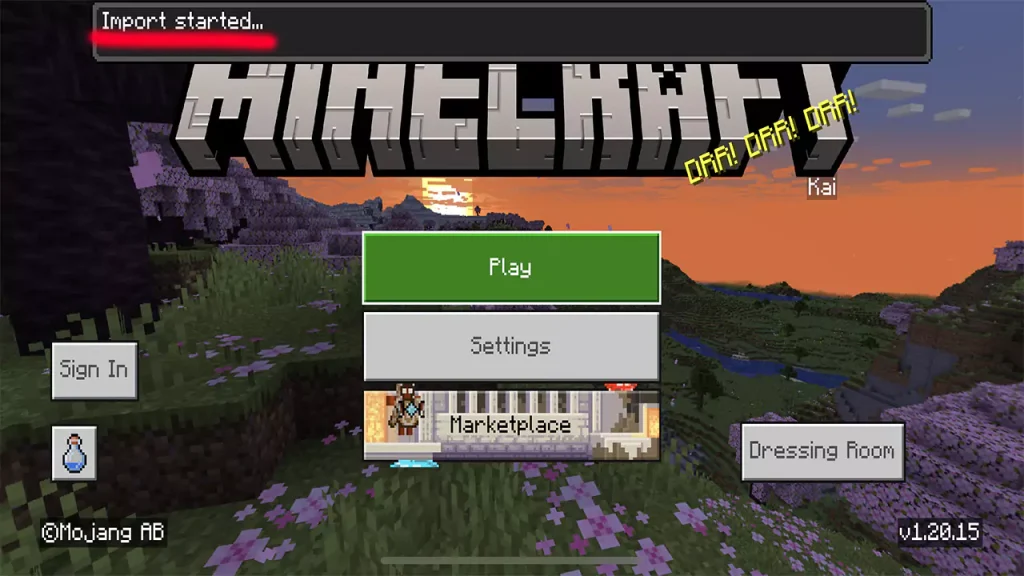 Conclusion
This would be everything about How To Install Minecraft PE Maps for iOS. Thank you for reading this article and I believe you won't have any issues with this.