Would you like to know How To Install Mods for Minecraft Windows 10 Edition? This is the best article for it. I will cover everything important and stay straight to the point. There are two different ways to install the add-ons in Windows 10 Edition. If the mod have .mcworld or .mcpack format, then this is a huge win for you. Because, if you want to install it, you just simply double-click on the file. When you do that, it will automatically take you to the game. It will import & install into the game. Then simply activate the mod and enjoy!
.RAR and .ZIP format
Let me tell you what to do when you download a .ZIP or .RAR format. This is not that easy so make sure you follow all the steps.
1. First thing you should do is to check out my addon section on my website. Find the one you would like to have and then download it. I will use Magic Madness Addon.
2. The mods are usually either in .RAR or .ZIP format. That means it's compressed and you need to extract it. Windows has built-in 7-Zip which is great for us.
3. Find the file on your PC. It should be in the "Downloads" folder.
4. Right-click on it and select "Extract All"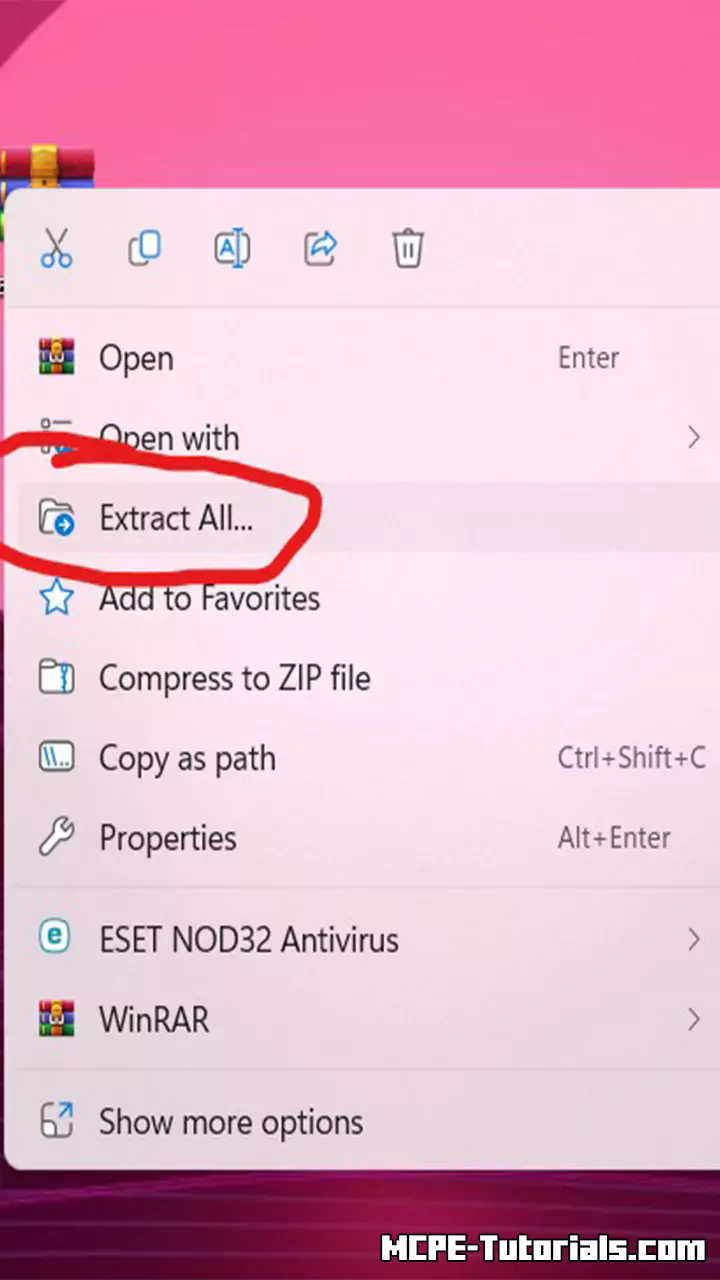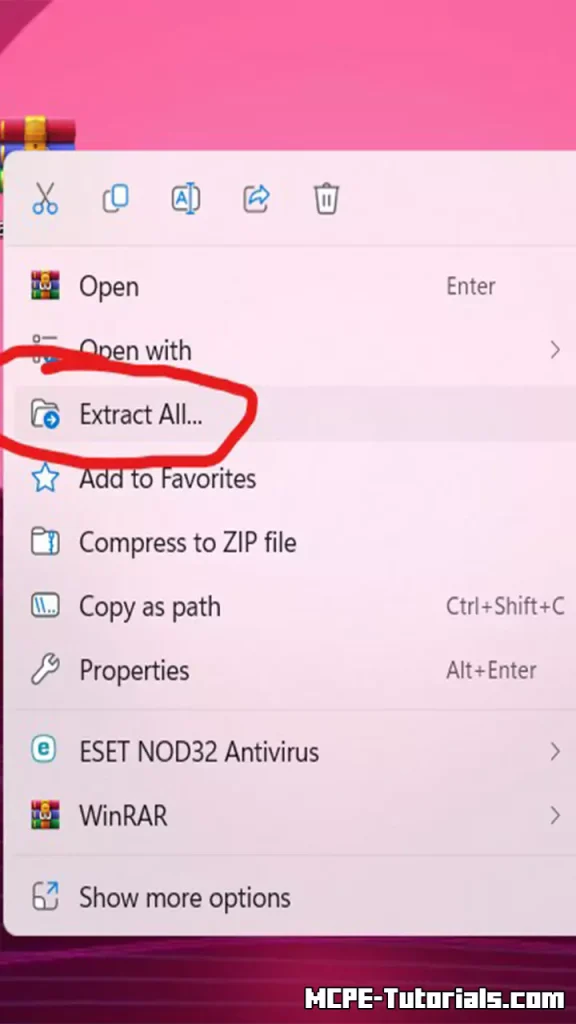 5. Select the location where the file will be extracted and hit "Extract"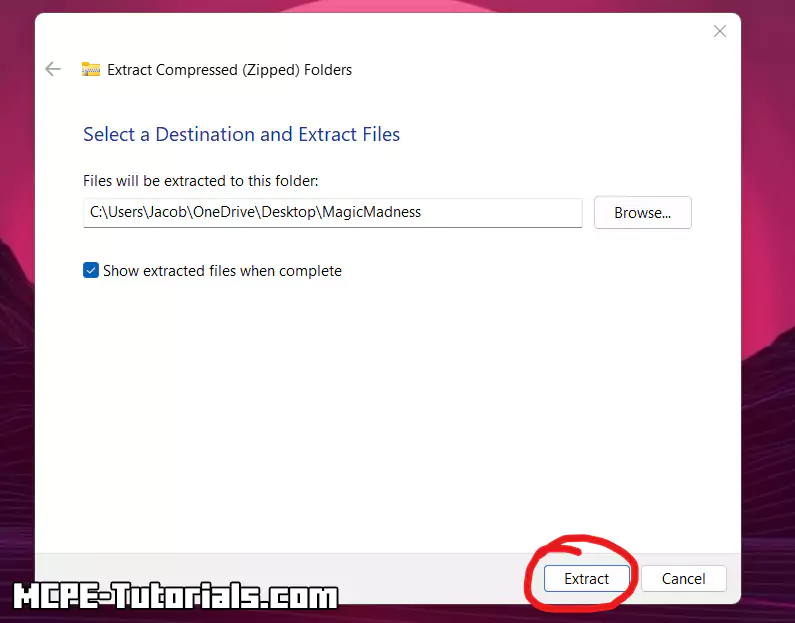 6. Find the folder now. Keep in mind that each mod is different but usually you will see two folder with "Textures" and "Behavior Pack". Click on the Behavior Pack and press CTRL + C on your keyboard.
7. Now copy this command please. Press Windows Key + R and paste it in!
C:\Users\Username\AppData\Local\Packages\Microsoft.MinecraftUWP_8wekyb3d8bbwe\LocalState\games\com.mojang
Please don't forget to change "Username" to your actual name on PC!
There are two different folders:
behavior_packs
resource_packs
Go to the "behavior_packs" and press CTRL + V on your keyboard. With this, you will install the behavior pack.
8. Let's install the texture pack now. Go to the Mod's folder now and CTRL + C on "Textures".

9. Go to the Minecraft folder again and open "resource_packs" now press CTRL + V on keyboard.

Conclusion
This is everything for this article about How To Install Mods for Minecraft Windows 10 Edition! Now open the Minecraft Windows 10 Edition and make sure you activate the texture pack and behavior pack in the world settings. Simply click edit and activate it. It was that easy guys! Thank you for reading this article, make sure you check out more stuff on my website!