Download One Block Map for MCPE to get the best survival map! Make sure you try this difficult survival map. Lots of people find this map challenging which is pretty cool if you love adventure. But don't worry, if you are a beginner, it is definitely not that hard as you might think. Make sure you mine this block over and over again to gain basic materials, with this, you will improve a lot. Keep in mind that there are 10 different stages/levels. Each level give you different mobs, items and blocks.  It always depends on what stage you are in, the higher you are, the closer you are to the end portal.
When you first get to the world, you will spawn on only one block 1.20.41. You need to keep destroying it and each time it spawns a new block that you will use. And yes, you won't have any resources, keep destroying that block to gain food, water and animals! One Block Map for MCPE 1.20 is a cool way to have fun in this game. Don't worry, this map will give you everything you need to end the game. Just keep playing and keep destroying, you will see it yourself. This is the true challenge you want to experience to become the real Minecrafter!
Features:
Best Adventure & Survival Map
Spawn on only one block and build everything till you kill the Ender Dragon!
Easy to install
Supported Platforms:
Android
iOS
Windows 10 & 11
Consoles (XBOX & PlayStation)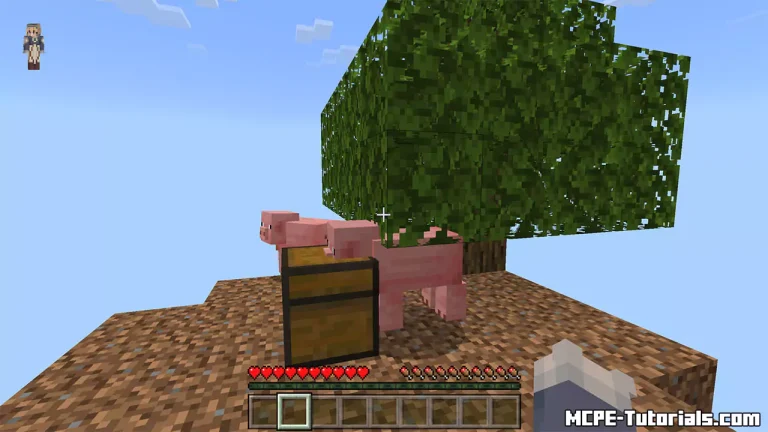 How To Install One Block Map for MCPE 1.20.41
Download the Map from the link down below.
Find the .mcpack file.
Click on it (It will start importing into MCPE).
Go to Play.
In here you can see OneBlock Map.
Click on the Map and hit Play.
Enjoy!
One Block Map 1.20.41, 1.19, 1.18 - Download Link
Supported Minecraft Versions