Download Zombie Apocalypse Addon for MCPE to find out how it's like to live among zombies! This mod adds new mechanics to the game and also adds apocalyptic theme! The post-apocalyptic environment is super cool and I totally love this addon! Zombie Apocalypse Addon for Minecraft PE 1.20 will welcome you to a whole new game. This is your new ultimate zombie survival experience. Yes, you can play in Creative but the Zombies will not attack you, so it is extremely easy then.
Imagine playing with your friends, building a base and defeating all those hords of zombies. Yes, you can do that right now with this addon. I personally play it with 6 friends, we built a base and traps for the zombies. It's truly a fun and you will play long hours to be the best in this game. The addon also adds new structures to the Minecraft PE 1.20.41, you can occupy them and make it your home. It is not even hard to install that. There's an in-depth tutorial down below, check "Installation Guides".
Features:
Plenty of Zombies
Zombie Illagers
Better Zombies & Visuals
New Structures
Post-Apocalyptic Ambience
New Mechanics
Rare zombies will spawn when it is night
Zombie horde size is huge if you are playing on hard difficulty
When the moon is full, there are more zombies
Villagers are already infected
There are no iron golems in villages
Zombie Types
Walker (3 Attack Damage and it spawns during nighttime)
Special Zombie (Spawns only in nighttime as well and have 15 hitpoints)
Rare Zombie (25 Hitpoints and is the fastest zombie in the addon)
Creator: Raboy13
Turn on these Experimental settings: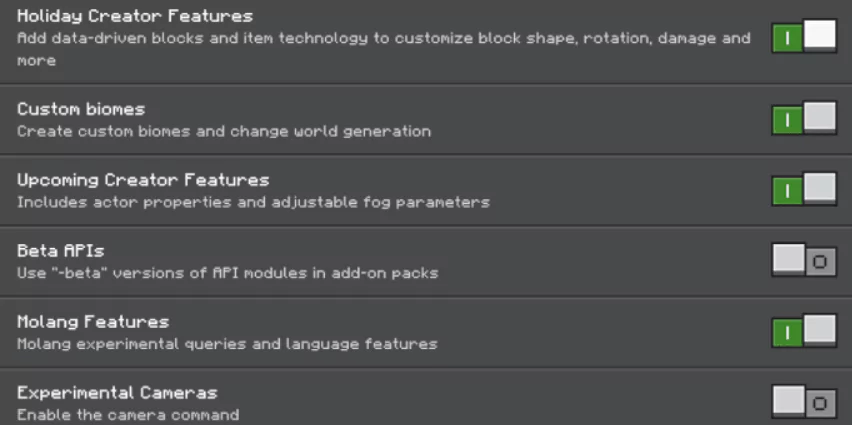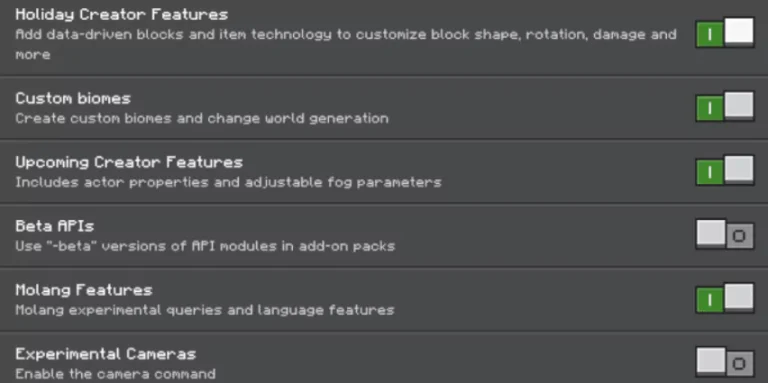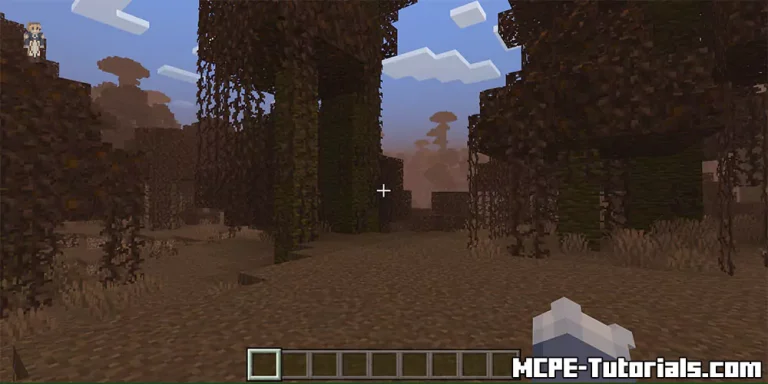 How To Install Zombie Apocalypse Addon for Minecraft PE 1.20.41
Download the Addon from the links down below (Make sure to download both BP and RP!).
Find the .mcpack files.
Click on it (It will start importing into MCPE).
Create or Edit an existing world.
Turn on the experimental settings.
Go to Behaviour Pack and Resource Packs and select Zombie Apocalypse Addon.
Hit play and enjoy this amazing mod!
Zombie Apocalypse Addon 1.20.41, 1.19, 1.18 - Download Links
Supported Minecraft Versions