Download True Weapons Addon for MCPE to get these ultimate weapons! This mod adds around 50+ new weapons of any kinds with new abilities and powerful damage. You can find lots of weapons like: Katanas, Long Swords or even Bearded Axes! So if you simply want more weapons in the game, this is the right mod for you. You can enchant all of the weapons to make them absolutely beasts in fight against your enemies. Yes, this is fully compatible with the survival mode.
You don't have to be in creative to get these items. Sledgehammer is great for breaking the blocks and have a high damage. Lance is very similar to knife but it is definitely much better. Under this paragraph, you can find some important pictures, you can take a look on them. Make sure to enable the experimental features, otherwise it won't work. Simply, the True Weapons Addon 1.20.41 is super cool for you!
Features:
Smithing Table (With this, you will be able to upgrade diamonds to netherite!)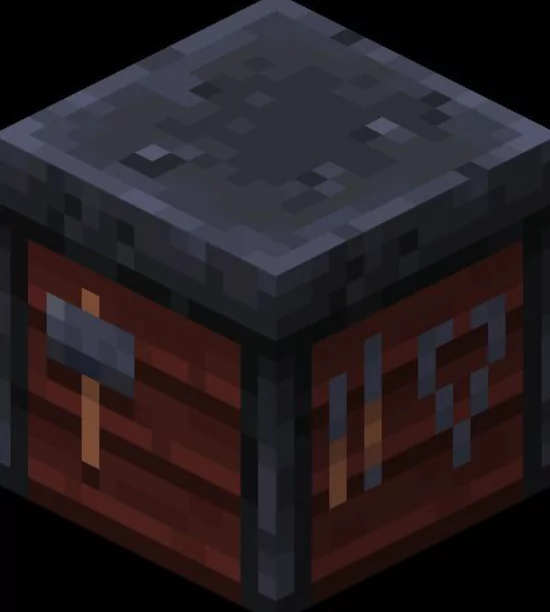 Advanced Crafting Table (You can craft weapons here)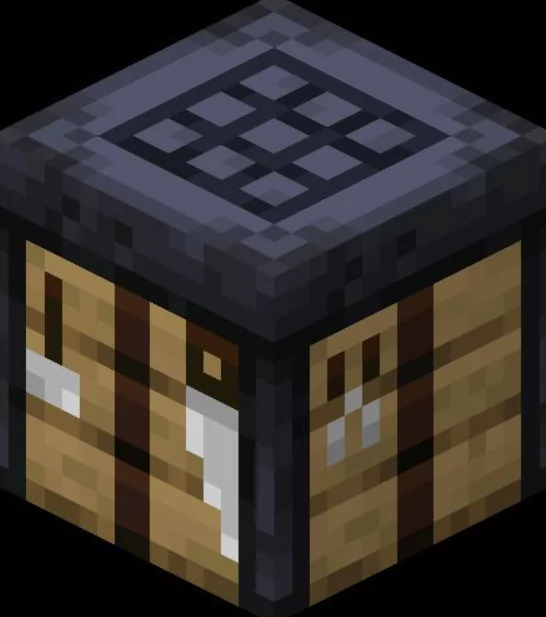 Turn on these settings to make it work!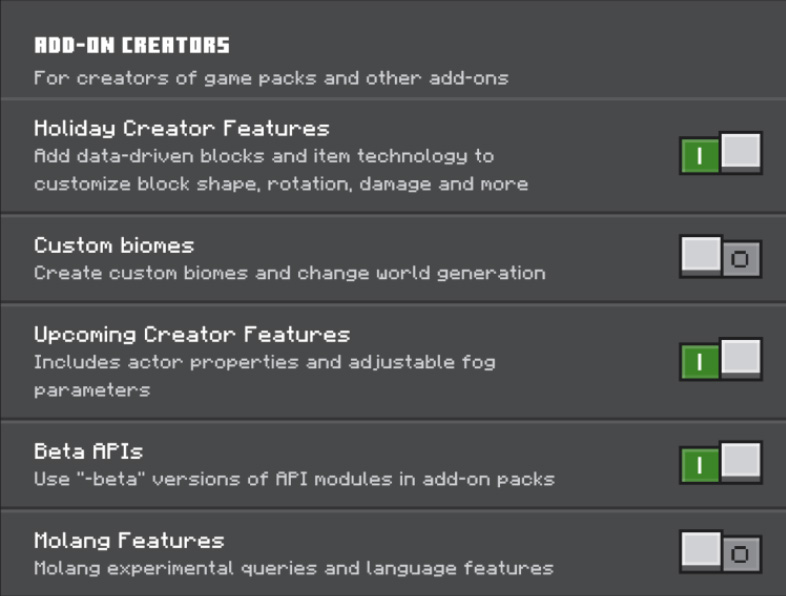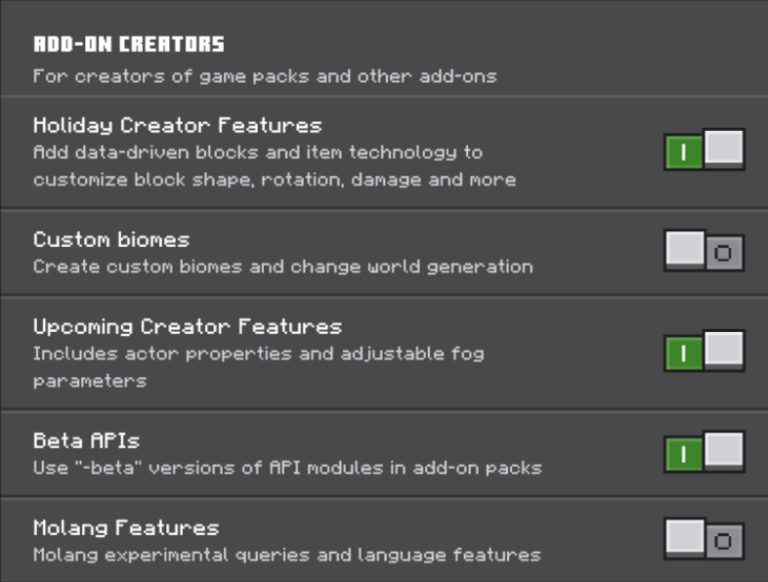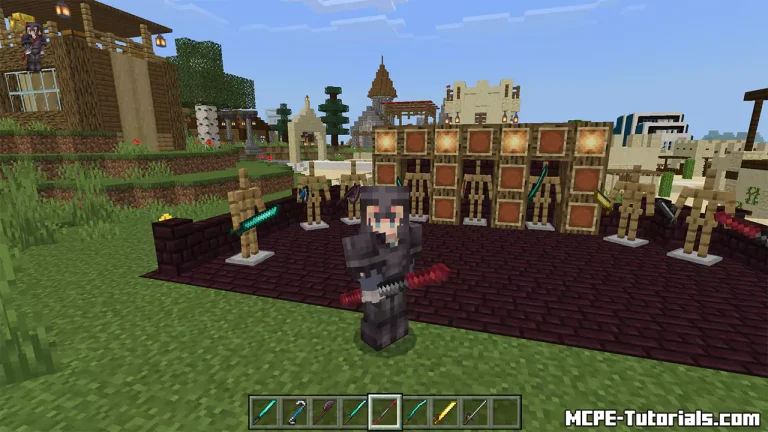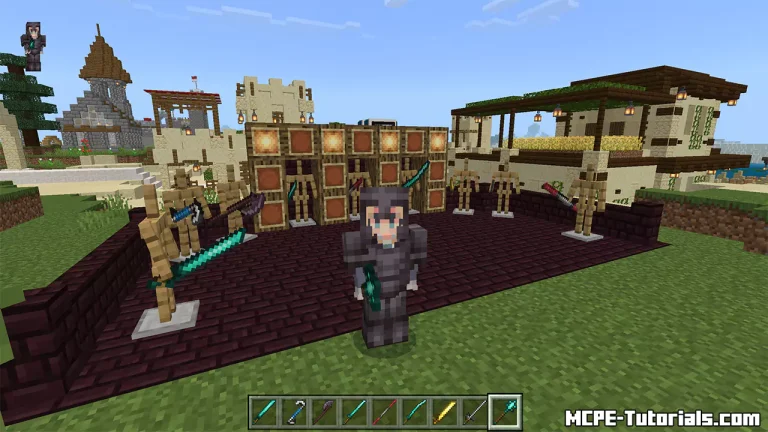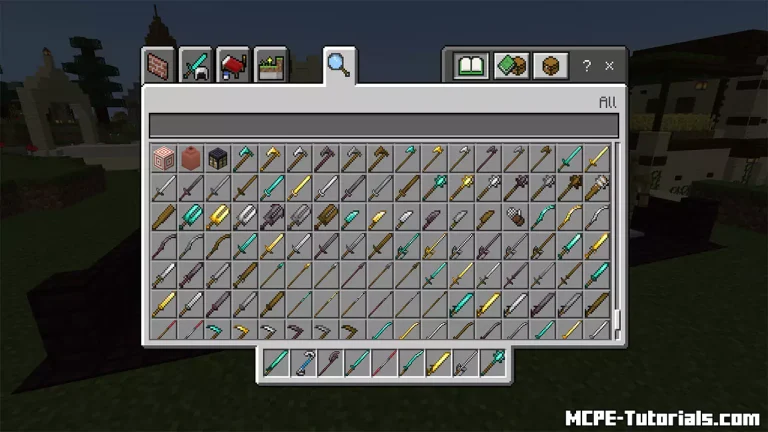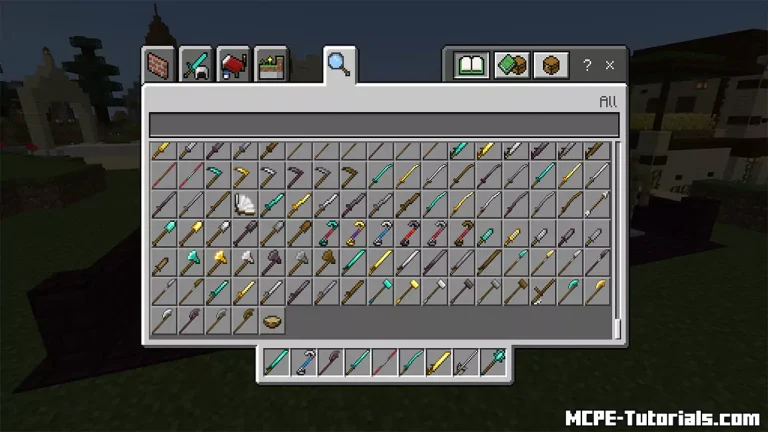 How To Install True Weapons Addon for Minecraft PE 1.20.41
Download the Addon from the links down below (Make sure to download both BP and RP!).
Find the .mcpack files.
Click on it (It will start importing into MCPE).
Create or Edit an existing world.
Turn on the experimental settings (see the first screenshot).
Go to Behaviour Pack and Resource Packs and select True Weapons Addon.
Hit play and enjoy this amazing mod!
True Weapons Addon 1.20.41, 1.19, 1.18 - Download Links
Supported Minecraft Versions