Download TreeCapitator Addon for MCPE to cut the whole tree on one hit! Yes, that's right. When you chop down the bottom block of the tree, it will fall apart. It's unrealistic to chop the tree one by one, that's why this this addon exists. TreeCapitator for Minecraft PE solves any problem you have in the game. It will allow you to destroy the bottom block of the tree and you will get all the wood. In fact, it doesn't really matter if you chop it down with your hand or axe. It simply falls apart and that's what I love. When you are in a jungle for example and you see those huge trees, you will appreciate this mod a lot.
If you are playing in creative, you won't appreciate this addon much. But the survival is a key and many players will love it. Wood is used a lot in building and creating objects, that's why you need it. Yes, of course, you need it for crafting as well. And it is a complete waste of time when you are cutting the tree down one by one. There are more similar addons but specifically this is the best one. It is simple to install and do what it says. Get all your wood at once with TreeCapitator Addon for MCPE 1.20.41!
Features:
Cut the first block of the tree and the tree will fall apart
Make sure you activate the experimental settings!
Crouch to make it active.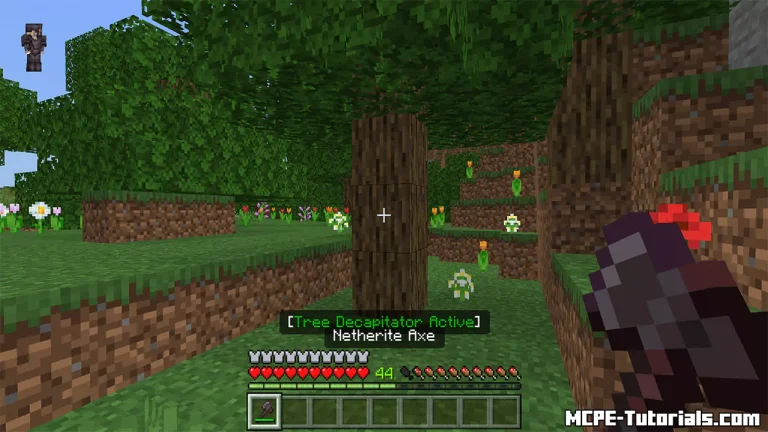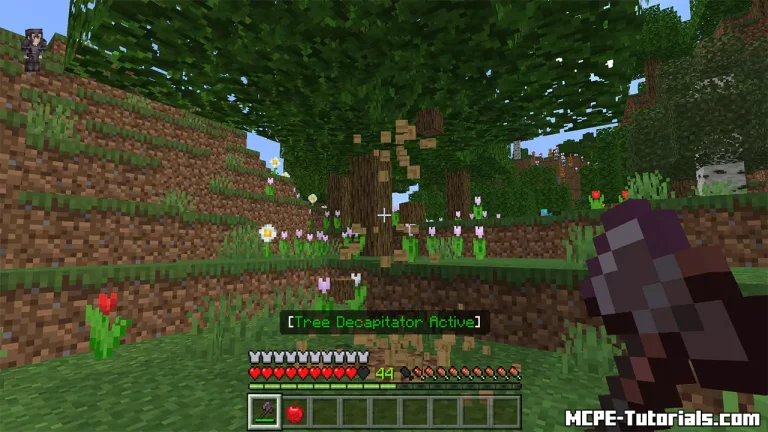 How To Install TreeCapitator Addon for Minecraft PE 1.20.41
Download the Addon from the link down below.
Find the .mcpack file.
Click on it (It will start importing into MCPE).
Create or Edit an existing world.
Turn on the experimental settings.
Go to Behaviour Pack and select TreeCapitator Addon.
You have to crouch to make it active.
Hit play and enjoy this amazing mod!
TreeCapitator Addon 1.20.41, 1.19, 1.18 - Download Links
Supported Minecraft Versions