Download ToolBox for MCPE to get any item, potion effect or enchant any item and use X-Ray! Yes, you can do all these things with the ToolBox for Minecraft PE 1.20. It is an extremely useful addon to have in the game. I will show you a quick tutorial on this, I believe you will like it. If you are in a survival mode and you are missing one item, just open the inventory and you can give it to yourself without any problems. Another cool feature is the FullBright Mode, if you are in a dark cave or mines, it won't be a problem anymore to see everything. 
Basically what this mode does is that there is always bright around you, thanks to that, you can actually find ores pretty fast. Thanks to the ToolBox for Minecraft PE 1.20.41, you will also have a minimap in the right top corner. That is super awesome right? Another cool thing that you can do in the ToolBox MCPE 1.20.41 is that you can actually create a teleport command. This is pretty useful if you don't want to walk around the map, you will create some portal command and just simply teleport everytime you want, how simple, right? 
Features:
Potion Effects
Enchant Items
Use X-Ray
Overlay like Too Many Items Mod
Supported Platforms:
Android
iOS
Windows 10 & 11
Consoles (XBOX & PlayStation)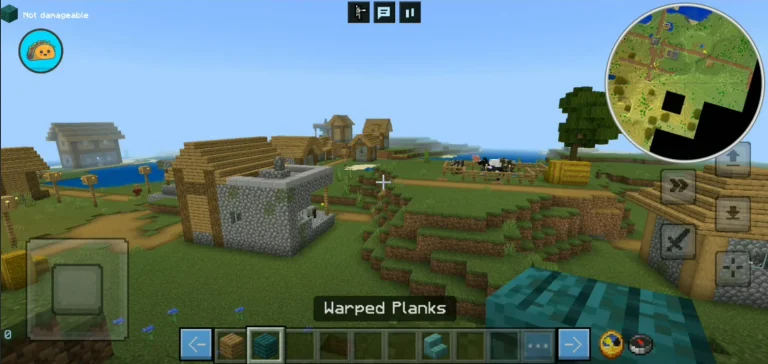 How To Install ToolBox for Minecraft PE 1.20.41
Download the ToolBox from the links down below.
Find the file in the My Files or "FX File Explorer" app.
Click on it (It will start importing into MCPE).
Create or Edit an existing world.
Turn on the experimental settings.
You can now use ToolBox in the Minecraft without any problems!
Hit play and enjoy this amazing mod!
ToolBox 1.20.41, 1.19, 1.18 - Download Links
Supported Minecraft Versions