Download Sildur's Vibrant Shaders for MCPE to get the best shaderpack out there! I'm pretty sure you know the Sildur's Shaders for Minecraft Pocket Edition 1.20.41 and that is exactly what I will show you today. You can finally get the best shader that you wanted all the time, I will help you with this. You can enjoy the beautiful landscapes with the new look. The Sildur's MCPE 1.20.41 is my favorite in this game. It significantly improve the graphics of the game with sun rays, shadows and realistic water. But it's not just like that, you can expect new clouds, waving trees and much more. Take a look on the screenshots and also try these shaders for Minecraft Pocket Edition too and you will see.
You will love the new look of the game once you see it. The sun rays and shadows are absolutely amazing and I love it. This shaderpack was introduced back in the 2021 and since then, there were plenty of new updates. Yeah, this pack has been constantly updated so that is another reason why to get the Sildur's Shaders for MCPE 1.20.41. You can also configure the settings of this shader in the settings. There are 5 different modes like low, low standard, standard, extreme and custom. The custom is the best one because you can adjust the settings to your needs.
Features:
Sun rays
Realistic water
New clouds
New animations
Supported Platforms:
Android
iOS
Windows 10 & 11
Consoles (XBOX & PlayStation)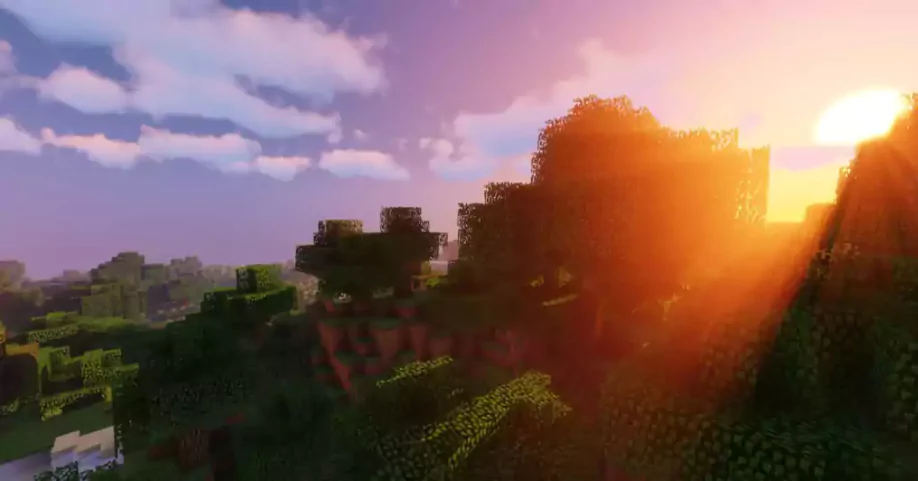 How To Install Sildur's Vibrant Shader for MCPE 1.20.41
Download the Shader from the links down below.
Find the .mcpack file.
Click on it (It will start importing into MCPE).
Go to Settings -> Global Resources -> My Packs.
In here you can see Sildur's Vibrant, click on it and hit activate.
Make sure it is in the "Active" Tab.
Go to the menu hit play and enjoy!
Sildur's Vibrant Shader 1.20.41, 1.19, 1.18 - Download Link
Supported Minecraft Versions