Download Night Vision Texture Pack for MCPE to see everything even when you are in a dark cave. Yes, this is true. With this amazing Minecraft Resource Pack, you will see everything even when it's complete dark. How? Well, what this pack does it that you don't even have to use torches or anything like that. It gives you an unlimited night vision potions, how awesome right? The Night Vision Texture Pack for Minecraft PE 1.20.50 is a must-have thing if you are a survival player and are mining in the mines. Trust me, with this pack, you will be able to do anything anywhere.
This is a game changer, you need to try it out right now. Night Vision will enhance your gaming experience because you will be albe to cleary see in the dark. When you are in survival and want to have a huge journey around the map but you are scared of your enemies like zombies, this one is for you. When you get to the cave and don't see anything, a skeleton or zombie can easily kill you. But now, you will be able to see everything, that means you will see the skeleton even sooner than the skeleton! Let's get right into this guys!
Features:
See in the dark!
Great for mining
No torches needed
Unlimited Night Potions
Supported Platforms:
Android
iOS
Windows 10 & 11
Consoles (XBOX & PlayStation)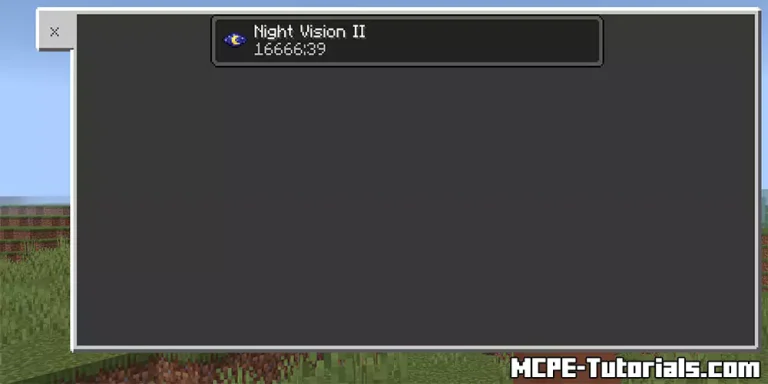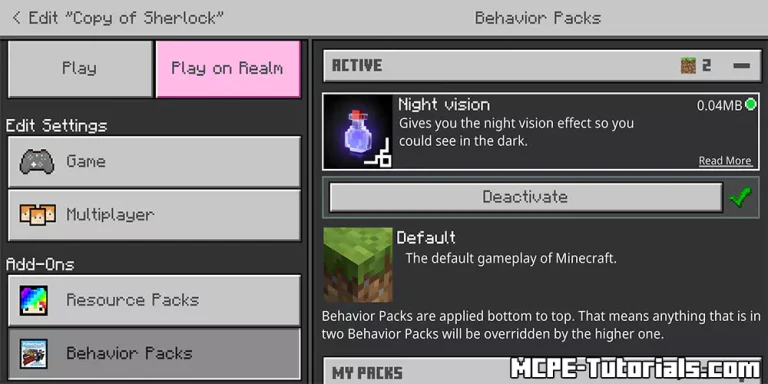 How To Install Night Vision Texture Pack for MCPE 1.20.50
Download the Texture Pack from the links down below.
Find the .mcpack file.
Click on it (It will start importing into MCPE).
Go to Settings -> Global Resources -> My Packs.
In here you can see Night Vision Texture Pack, click on it and hit activate.
Make sure it is in the "Active" Tab.
Go to the menu hit play and enjoy!
Night Vision Texture Pack 1.20.50, 1.19, 1.18 - Download Link
Supported Minecraft Versions