Download More Tools Addon for MCPE and enjoy 40+ new armor types, blocks and over 900 new tools! The best thing is that you can get all items in survival as well! The main goal is to stay as much vanilla as possible. This mod offers expanded options for everything, from making materials all over to mining new ores. You can expect hundreds of new crafts that will allow you to play the game much longer. The creator said that it is still in the development stage, if you find any issues, please contact him.
Trust me, it is not that easy to find all the stuff that this addon brings. Each tool is unique and have unique features like powerful damage and more. If you've ever felt that there is nothing to do anymore in the game, you won't feel that now. As I said, it brings so many new options to the game. Keep in mind you have to activate all the Experimental Settings. Otherwise this won't work for you. Let's get into this tutorial on More Tools Addon 1.20.41!
Features:
40+ New Armor Types
New Blocks
900+ New Tools
New Ores
You can play survival (no need for creative!)
Creator: SorYPMod
Supported Platforms:
Android
Windows 10 & 11
iOS
Consoles
Crafting:
Let me give you some examples of what items you actually can craft. Check out this huge guide craftings:
The most OP item in the game is made from Blazed Quartz. Let me show you How To Craft a Sword. You can use this to craft pickaxe, axe or shovel. Even the armor, it is up to you what you want.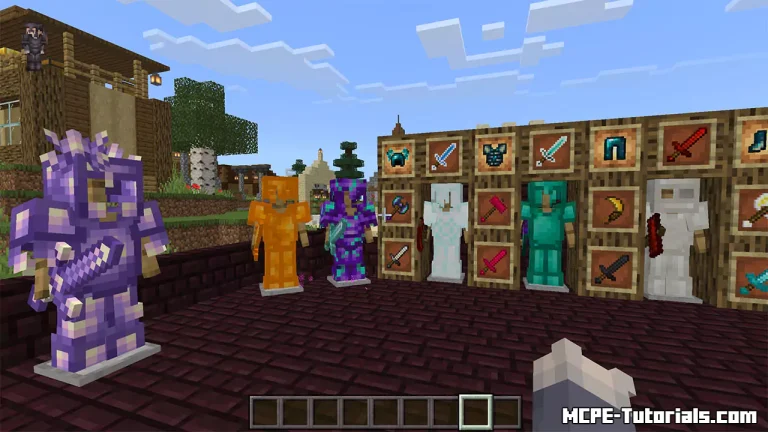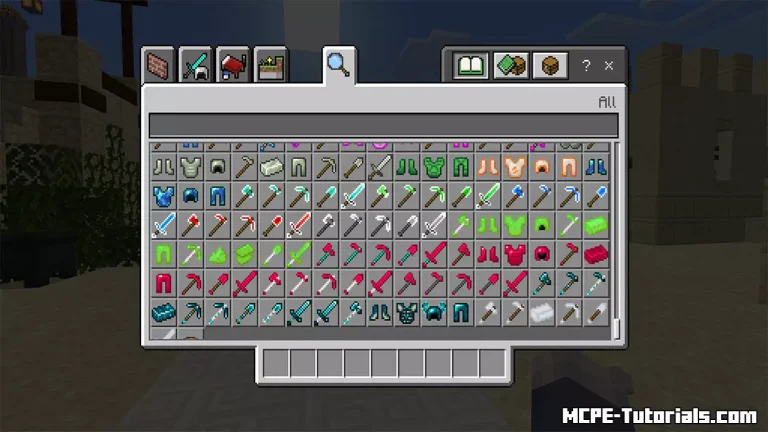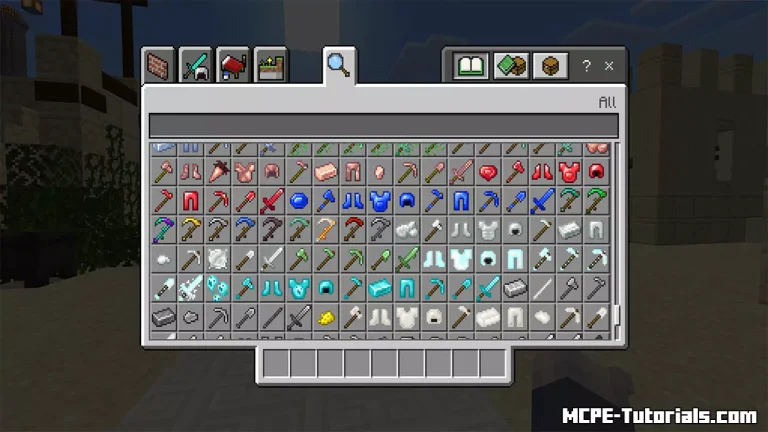 How To Install More Tools Addon for Minecraft PE 1.20.41
Download the Addon from the links down below (Make sure to download both BP and RP!).
Find the .mcpack files.
Click on it (It will start importing into MCPE).
Create or Edit an existing world.
Turn on the experimental settings (see the first screenshot).
Go to Behaviour Pack and Resource Packs and select More Tools Addon.
Hit play and enjoy this amazing mod!
More Tools Addon 1.20.41, 1.19, 1.18 - Download Links

Supported Minecraft Versions