Download Mech Car Addon for MCPE to get these amazing cars in the game! This is a remake of the cars that you may know in the advanced vehicles mod. The Mech Car Addon for MCPE 1.20.41 is from the 2015. It is being constantly updated and lots of that have changed. If you want the original mod you will need a blocklauncher which is not that ok. But don't worry, you don't need it for this addon! It's great to have a car addon in the Minecraft Pocket Edition 1.20.41. Another cool thing is that you can actually use the crafting table to get the cars. Just take a look on the tutorial what resources you need to have the specific car.
But if you go to the Creative Mode, then you can easily open the inventory and find the car. Take it from the inventory and place it next to you. Now, you will also need a fuel for the car to make it go. It is not that easy guys. But you will definitely love the Mech Car Addon 1.20.41. You can expect to have a new animations like smokes, wheels and more. This will make it look like more realistic. Make sure you support the creator as he did a great job while making this addon.
Features:
New cars
Drive the cars around the world
Supported Platforms:
Android
iOS
Windows 10 & 11
Consoles (XBOX & PlayStation)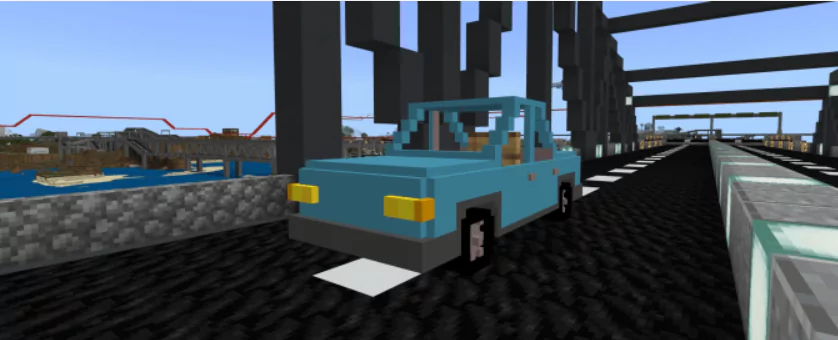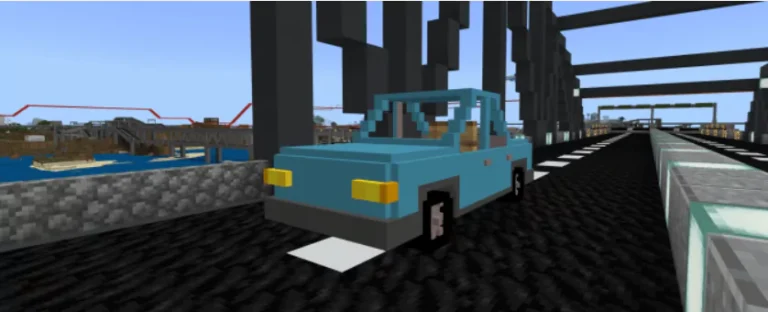 How To Install Mech Car Addon for Minecraft PE 1.20.41
Download the Addon from the links down below (Make sure to download both BP and RP!).
Find the .mcpack files.
Click on it (It will start importing into MCPE).
Create or Edit an existing world.
Turn on the experimental settings (see the first screenshot).
Go to Behaviour Pack and Resource Packs and select Mech Car Addon.
Hit play and enjoy this amazing mod!
Mech Car Addon 1.20.41, 1.19, 1.18 - Download Links
Supported Minecraft Versions