Download HSBE Shader to make the game more vibrant! This is one of the shader that will shock you right when you see it. Everyone was thinking that nobody can make better shader that ESTN for example. But that wasn't true, the author released the new HSBE Shader for Minecraft PE 1.20.41 and it become instantly popular. Great thing is it's getting constantly updated. Last update was mainly about the water, it is now extremely realistic and it looks incredible. But water isn't everything that looks incredible here. There are more things like sun rays, vibrant textures or even new sky render.
The amazing lighting that this shaderpack offers is fantastic. This shader has a built-in PBR that makes it even more fascinating. The author said that the shader is not complete and we should wait for another updates coming. That's the best thing that could happen I believe, because it will keep getting updated. HSBE Shader for MCPE 1.20.41 have been made for the mobile users only, but thanks to the new update, it is available for Minecraft Bedrock Edition! Somebody could say that it is a lightweight shader but now it offers much more things.
Features:
Vibrant Textures
New sky & water render
Shadows
Waving leaves & water
Beautiful sky
Supported Platforms:
Android
iOS
Windows 10 & 11
Consoles (XBOX & PlayStation)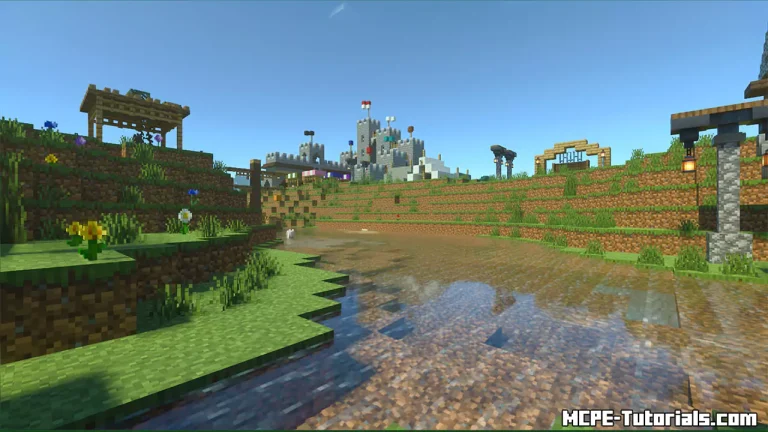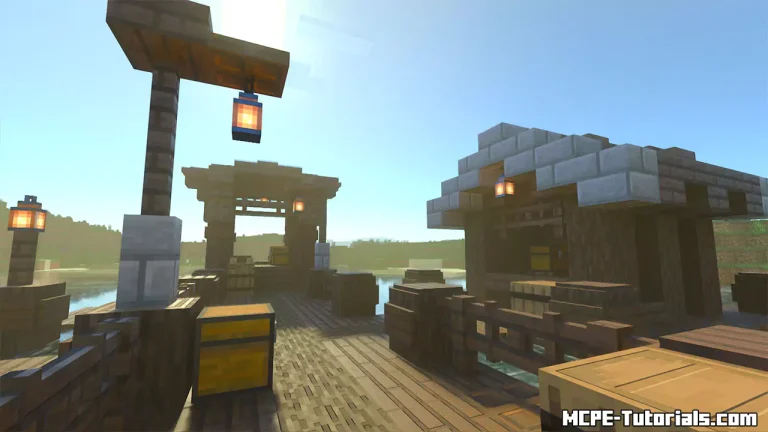 How To Install HSBE Shader for MCPE 1.20.41
Download the Shader from the links down below.
Find the .mcpack file.
Click on it (It will start importing into MCPE).
Go to Settings -> Global Resources -> My Packs.
In here you can see HSBE Shader, click on it and hit activate.
Make sure it is in the "Active" Tab.
Go to the menu hit play and enjoy!
HSBE Shader 1.20.41, 1.19, 1.18 - Download Link
Supported Minecraft Versions