Download Friday Night Funkin Addon for MCPE to get new characters to the game! You will get so much characters into the Minecraft PE with this addon. Some of them are dropping items for you, so it will become easier to survive in the world. They can also become your girlfriend or boyfriend. They will attack the enemies with their amazing abilities. The Friday Night Funkin Addon for MCPE 1.20.41 is truly amazing! When you first get to the world with this mod, the funkin characters will randomly spawn around the world while you exploring it. You can tame them to become your friends. 
But some of them are extremely aggressive. When they become your friends, trust me, you will become extremely OP. You can give them a microphone to make you love even more. They will always protect you, but don't forgot to give them pizzas and sodas like Dr Pepper. This Friday Night Funkin Addon for Minecraft PE 1.20.41 is one of the best mods out there and I believe you will like it as well.
Features:
New characters
Boyfriend & Girlfriend
and more characters!
Supported Platforms:
Android
iOS
Windows 10 & 11
Consoles (XBOX & PlayStation)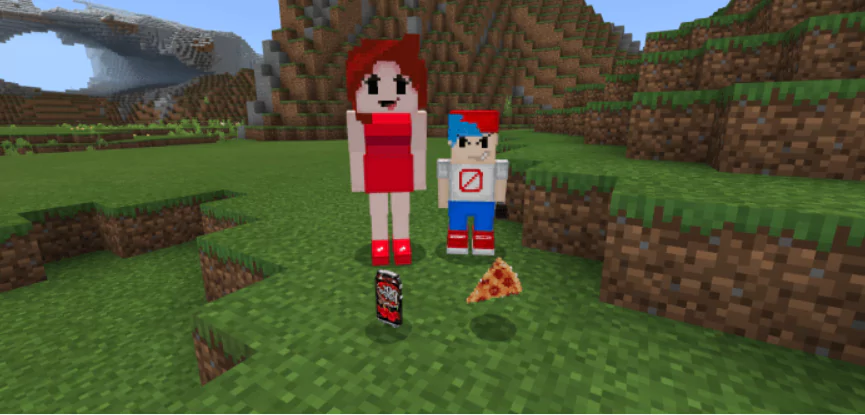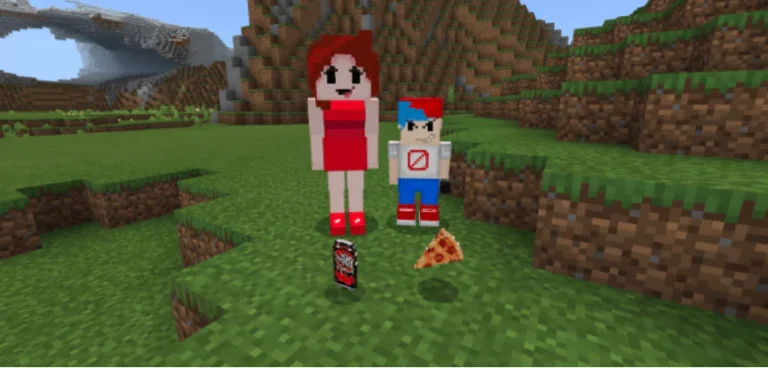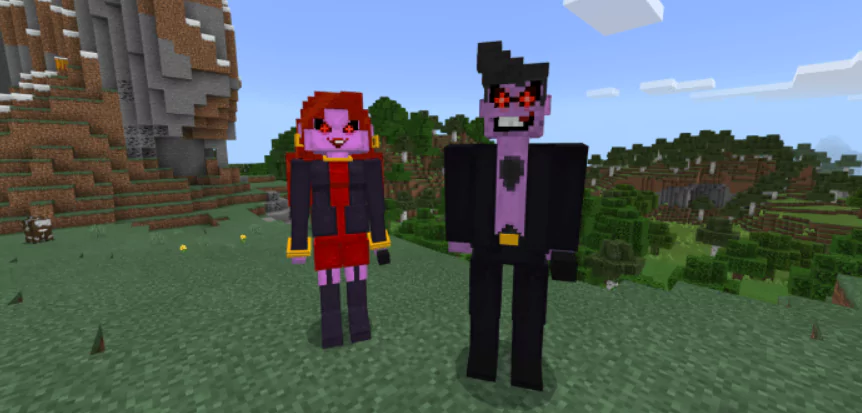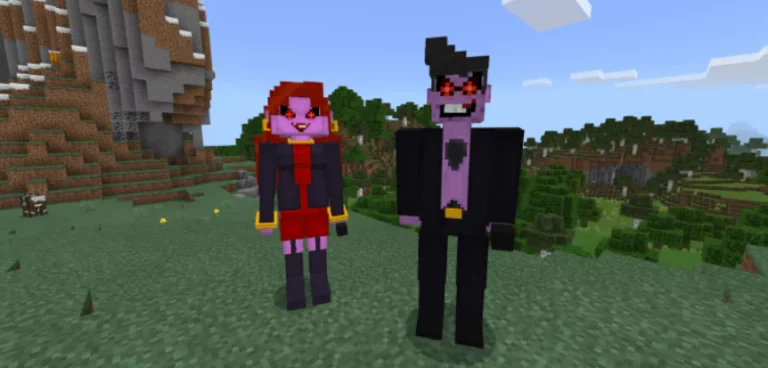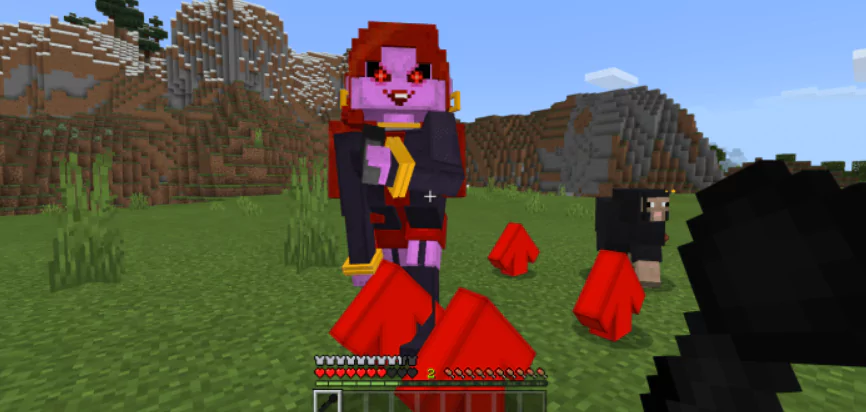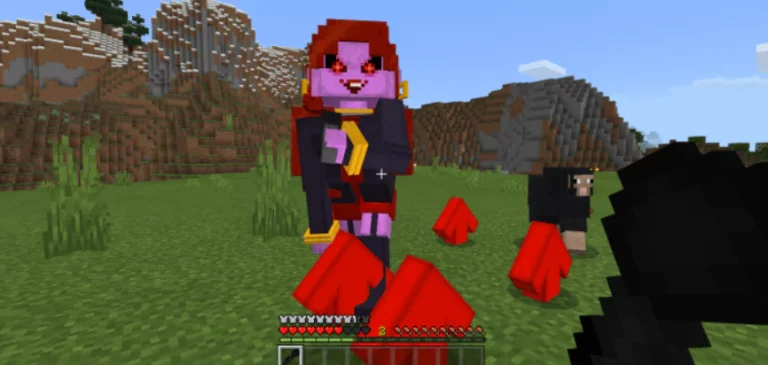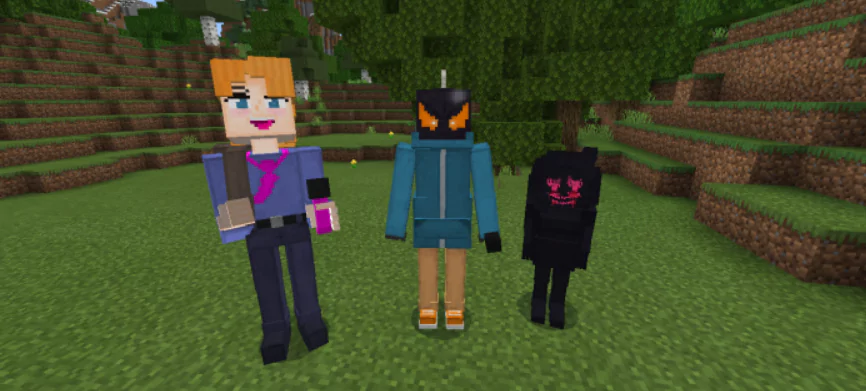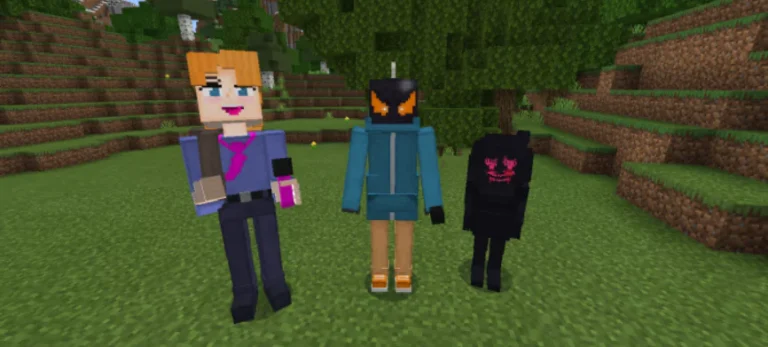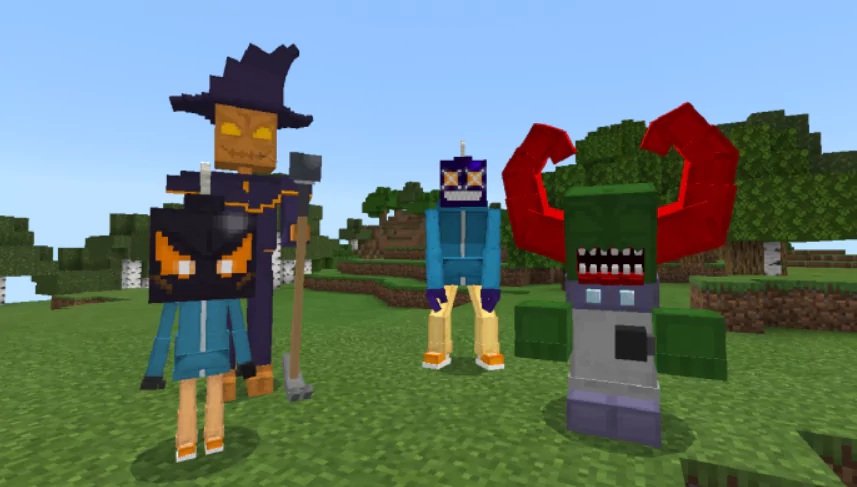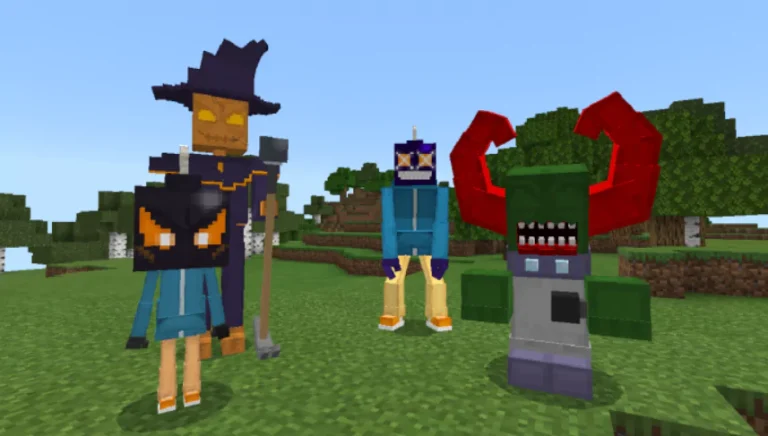 How To Install Friday Night Funkin Addon for Minecraft PE 1.20.41
Download the Addon from the links down below (Make sure to download both BP and RP!).
Find the .mcpack files.
Click on it (It will start importing into MCPE).
Create or Edit an existing world.
Turn on the experimental settings (see the first screenshot).
Go to Behaviour Pack and Resource Packs and select Friday Night Funkin Addon.
Hit play and enjoy this amazing mod!
Friday Funkin Addon 1.20.41, 1.19, 1.18 - Download Links
Supported Minecraft Versions