Download Dust PvP Map for MCPE to get this beautiful Counter Strike map in Minecraft! This is a really cool PvP map that is inspired by the Counter Strike Global Offensive Dust II map! I love the Dust PvP Map for MCPE 1.20.41! I believe this doesn't need any instroduction for you. 
All of you should know this. You can take a look on the map section on my website and in there you will find everything important about other maps. However, if you want to use this map then you can look down below and there is a how to download & install tutorial.
Features:
Counter Strike Map for Minecraft PE
Supported Platforms:
Android
iOS
Windows 10 & 11
Consoles (XBOX & PlayStation)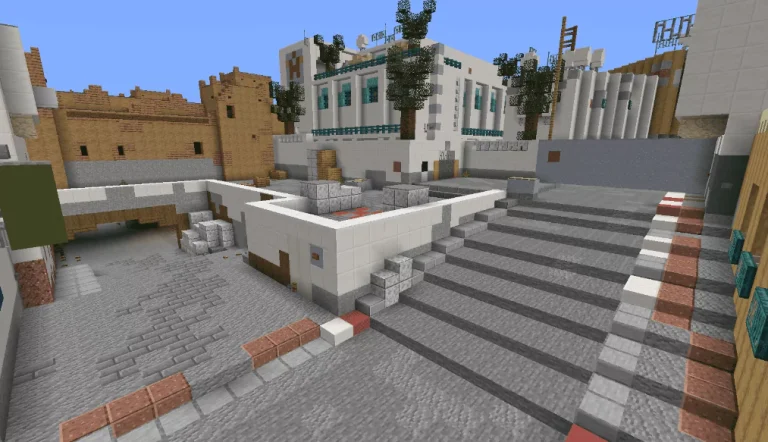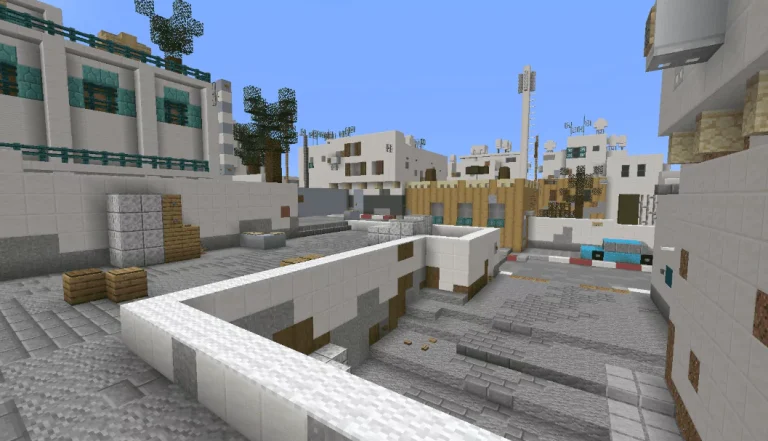 How To Install Dust PvP Map for MCPE 1.20.41
Download the Map from the link down below.
Find the .mcpack file.
Click on it (It will start importing into MCPE).
Go to Play.
In here you can see Dust PvP Map.
Click on the Map and hit Play.
Enjoy!
Dust PvP Map 1.20.41, 1.19, 1.18 - Download Link
Supported Minecraft Versions