If you are looking for a tutorial on Convert Minecraft World Between Bedrock & Java, this is the right article for you. We will use an application that is called Chunker in this tutorial. It is pretty easy to use, just make sure you follow my steps. We will only need to take the world, you will put it into this application and it will automatically ask you in what version you want to convert this. Don't worry, I will show you this. So in case you wanted to know How To Convert Minecraft World from Java To Bedrock or Bedrock To Java, this is it!
How To Convert World Between Bedrock & Java
1. Go to the link above
2. Use "Upload archive" and choose your world and hit start upload
3. You will wait a couple of seconds now. After that, you will need to choose which version you want to export as. There are many bedrock and java versions, choose the one for you. Hit "Convert & Download"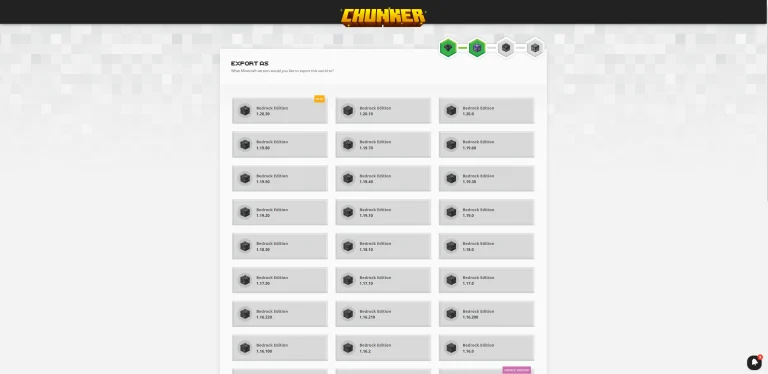 4. After the converting is finished, you can actually download the world.
5. Hit "Download"
Conclusion
After you download the map, it now depends if have it for the Java Edition or the Bedrock Edition. In case you want to Install a Map in Minecraft Bedrock Edition, I have a tutorial on this. You can read it and I believe that it will work for you without any problems. In case of Java, just go to the Windows Search Bar and type in %appdata%. In there, you will find Minecraft folder and saves. Just take the world and drop it in there. That's it! Thanks for reading this article about Convert Minecraft World Between Bedrock & Java!