Download Among Us Map for MCPE to have the best co-op map in the game! I'm pretty sure you have heard of the game Among Us. It's been pretty popular and lots of new players are playing it. If you like it, now you can have the Among Us Map in Minecraft PE 1.20.41. I'll show you how to easily do it. I totally love this map because you can play it with your friends and have lots of fun. You can finally play among us in your favorite world and find the traitor among your friends. Trust me, it's extremely funny. If you are the traitor, make sure nobody finds out, haha.
When you first get to the Among Us Map for MCPE, you will be in a lobby of spaceship that looks kinda good. This is considered the starting point, you should now choose which place to go into. You can find vents on the ground that you can go in, that can be very good when you are escaping from the traitor. Make sure you complete the tasks and look for the Easter Eggs, you should also explore the whole spaceship. If you are not the traitor, be extremely careful because somebody might kill you.
Features:
Great co-op map
Fun
Multiplayer and Singleplayer
Supported Platforms:
Android
iOS
Windows 10 & 11
Consoles (XBOX & PlayStation)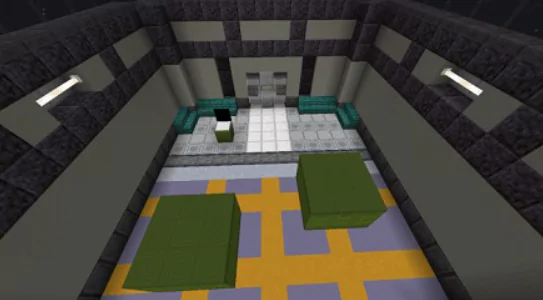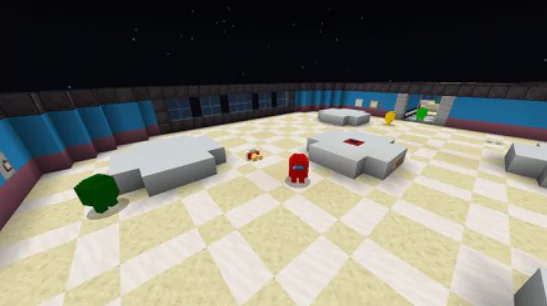 How To Install Among Us Map for MCPE 1.20.41
Download the Map from the link down below.
Find the .mcpack file.
Click on it (It will start importing into MCPE).
Go to Play.
In here you can see Among Us Map.
Click on the Map and hit Play.
Enjoy!
Among Us Map 1.20.41, 1.19, 1.18 - Download Link
Supported Minecraft Versions