Download Achievement World Map for MCPE to gain all of the achievements that are in the game! This is a super funny map, trust me. Once you spawn, you will see some button, click on the button that says start getting achievements. Now, you will be in a huge hallway with many iron doors. So, what is your task? You need to approach all the doors and open them, in there you can find a sign that will tell you what to do. Once you finished all the doors, you will have all the achievements. How awesome right? I say it all the time, Achievement World Map for MCPE 1.20.41 is super funny to play!
There are numerous different maps for achievement but I believe I have found the best, you can see the screenshots down below. With this world you will be able to simply achieve all the achievements in the game. And the best thing is that you will almost do nothing, it is super easy and fun to do. It is being still updated, so don't worry that you will miss an achievement. You will quickly have all the achievements and you can continue playing your own world. Under this, you can find a good tutorial, so make sure you check it out.
Features:
Gain all achievements
Fun map to play
Supported Platforms:
Android
iOS
Windows 10 & 11
Consoles (XBOX & PlayStation)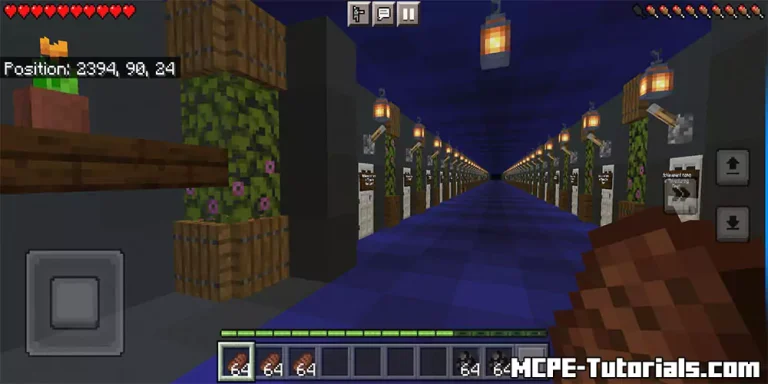 How To Install Achievement World Map for MCPE 1.20.41
Download the Map from the link down below.
Find the .mcpack file.
Click on it (It will start importing into MCPE).
Go to Play.
In here you can see Achievement World Map.
Click on the Map and hit Play.
Enjoy!
Achievement World Map 1.20.41, 1.19, 1.18 - Download Link
Supported Minecraft Versions