Download New Glowing Ore Texture Pack for MCPE and have no trouble finding your favorite ore! If you have trouble finding the ore because it is too dark and you don't have a torch, this is the perfect Resource Pack for you. It will make it so much easier to find anything you want. After you install this Texture Pack in the Minecraft PE, you will immediately see what I mean. It is really easy to find any ore you desire for.  If you are going down into the cave, this is a must-have pack.
If you think you have a pack that helps you find ore, you haven't tried this one. The New Glowing Ore Texture Pack for MCPE 1.20.41 is simply a cool thing to have. Everything is already shiny but with this, it is even shinier. Sounds crazy? Yes, I think that too. But you honestly have to try this one out. There were added several new textures to the overwolrd and once you enter deep mines, you will see everything. And that is the point right? You want to know where the diamonds are. New Glowing Ore Resource Pack 1.20 is simply something you need to have.
Features:
Easily Find Ores (Gold, Diamonds, Iron and more)
Works in Nether & End
Supported Platforms:
Android
iOS
Windows 10 & 11
Consoles (XBOX & PlayStation)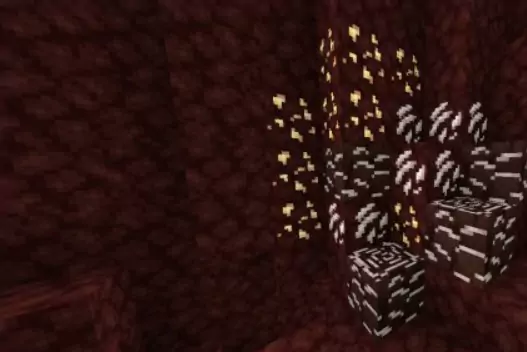 How To Install New Glowing Ore Texture Pack for MCPE 1.20.41
Download the Texture Pack from the links down below.
Find the .mcpack file.
Click on it (It will start importing into MCPE).
Go to Settings -> Global Resources -> My Packs.
In here you can see New Glowing Ore Texture Pack, click on it and hit activate.
Make sure it is in the "Active" Tab.
Go to the menu hit play and enjoy!
New Glowing Ore Texture Pack 1.20.41, 1.19, 1.18 - Download Link
Supported Minecraft Versions